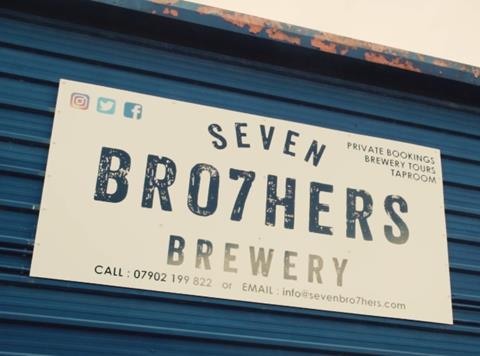 Manchester-based craft brewery Seven Brothers is mounting a £500k crowdfunding push to fuel its expansion.
The brewer's latest drive will go live to the public on Crowdcube on Monday (29 October), offering up 5.88% of its equity and valuing the company at £8m.
At the time of writing it had already raised £102k from private Crowdcube investors who were given early access.
Funds raised would go towards hiring new sales and operations staff, new kit for the brewery, and the expansion of the brand's pub estate, the brand's founder Keith McAvoy told The Grocer.
"Our financial controller is due to start on Monday, and we're going to be bolstering the ranks of our production staff as well. And we need to give the brewers the toys they need to keep them happy."
The brand, whose beers are already listed in Booths, is also due to expand further into the off-trade. "We've decided to target the convenience sector in terms of retail," added McAvoy. "We've just signed a deal with Spar, and we've had chats with Booker. This is our introduction into retail."
The brand had been "on the precipice" of a deal with Tesco in the past that had not come through. "If we'd gone with it back then when we were getting going we would never have been ready.
"Now we're in a much bigger brewing facility. We've brought our canning in-house and we're about to bring our bottling in-house. All the infrastructure is there. We're future-proofed and we're ready."