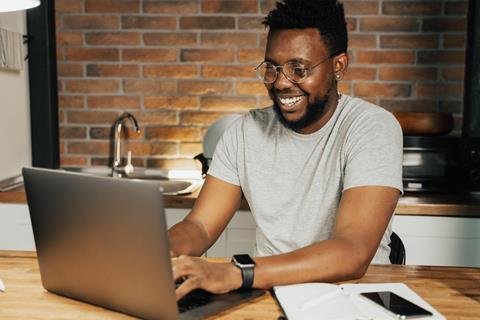 A new accelerator scheme focused solely on growing black-owned businesses has launched.
Called Add Psalt, the not-for-profit scheme says it wants to "secure more black-led brands into major national distribution", and aims to grow the number of black-owned brands in mainstream retail tenfold by its third year of operation.
Brands that want to be considered will be subjected to an initial screening before kicking off the 18-week process, with three selected to go through the accelerator at any one time.
It is the brainchild of former Mars grocery sales director Sam Akinluyi and Lucy Smith, former Nescafé UK & Ireland head of innovation, with an advisory board comprising figures from across the industry spanning big brands like Coca-Cola and Diageo as well as Tesco, Sainsbury's, Waitrose and Ocado.
Akinluyi said Add Psalt wanted to "create a wide range of exciting, innovative and scalable brands that appeal to millions of consumers, and for these brands to just so happen to be owned by black people".
Add Psalt cited data suggesting only an estimated 2% of the UK's c7,400 plus food and drink businesses were black-owned, with no more than three black-owned brands with national distribution in the mults.
"Whilst this low figure is already cause for concern, a more alarming observation is that of this small group, those listed in major retail distribution can be counted on one hand," it said.
Hence "a broader and more inclusive on-shelf offering means retailers can appeal to more diverse shoppers, in turn boosting category and industry growth. This will have a major impact on entrepreneurial confidence," said Akinluyi.
The programme itself will be split into three stages: first, a series of concept refinement sessions led by "brand, innovation and sales experts" to "enhance and commercialise" products.
Following that, they will receive guidance on product development, supply chain and working with professional documents, as well as investment discussions.
Lastly, they will be passed on to "expert partners" to help launch into the market and pitch to investors and retailers.
Add Psalt said the scheme was equivalent to "£46,000 worth of free expertise and support".
It's initial efforts will be focused only on black-owned businesses, with "rollouts to other underrepresented groups in fmcg thereafter" to follow.
The launch has drawn praise from The Black Farmer founder and prominent entrepreneur Wilfred Emmanuel-Jones. He said he believed it would "make a real and meaningful change and will inspire so much undiscovered talent to come forward".