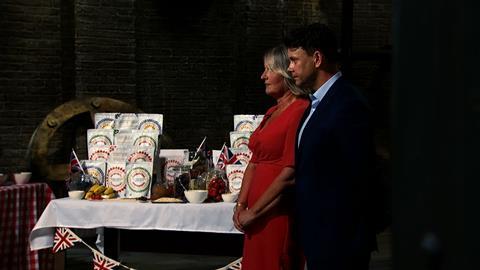 The Great British Porridge Co has secured a £60k cash boost from Dragons' Den's Tej Lalvani following its pitch on the BBC Two show last weekend.
The Sussex-based all-natural porridge maker appeared on Sunday 18 August's episode of the investment reality show and, after enduring over an hour of grilling, received investment proposals from all five multimillionaire 'Dragons'.
The pitch included a tasting session and dancing bears wearing Union Jacks.
"The whole experience was a mix of both terror and excitement," founder Jacqueline Barleycorn said. "They tore our figures and business plan to pieces and we felt sure we'd walk away with nothing, so we couldn't believe it when every Dragon made us an offer.
"I nearly passed out with shock. I didn't know whether to laugh or burst into tears."
After "difficult deliberation", Barleycorn and business partner Matt Hunt picked Lalvani's £60k offer, in exchange for a 22% share of the business.
"We had done our homework and we knew that Tej was a food and nutrition specialist who has great global connections," Barleycorn explained.
"It was a hard decision, but Tej seemed the right person to help us take our business to the next level.
"He made a little speech telling us everything he could do for the business, whereas the other Dragons didn't, and I think that sealed the deal for us."
Established in 2018, The Great British Porridge Co produces vegan, gluten and dairy-free instant porridges, which are currently stocked in Whole Foods Market, Selfridges and Harrods.
Just last week, the brand secured listings in nearly 600 Sainsbury's stores across the UK.
The company plans to use the funding to develop new flavours to add to its three-strong porridge range, as well as maximise marketing opportunities.
Additional cash will be used to increase overseas sales, with the brand already exporting to Denmark, Spain, Hungary, Latvia and Kuwait.
Discussions are also ongoing for new distribution deals to expand across the European market.
"We have massive expansion plans," Barleycorn said. "We have seen that people love the products and there is a great market out there for what we are doing."