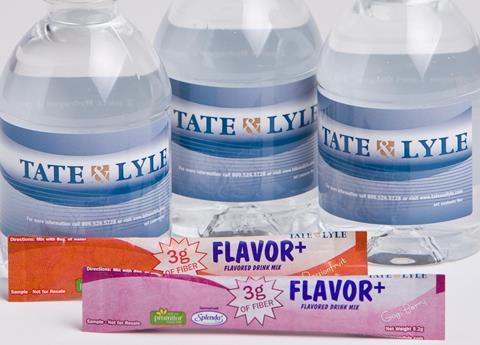 UK-listed Tate & Lyle has raised US$400m (£256m) in a private corporate bond placement to refinance existing debt and underpin future growth.
The private placement is expected to complete on 29 October and consists of $95m of 2022-dated floating notes, $25m of 3.83% notes due in 2023, £180m of 4.06% notes due 2025 and $100m of 4.16% notes due 2027.
The funds will extend Tate & Lyle's debt maturity, refinance debt and be used for general corporate purposes.
CFO Nick Hampton said: "We are delighted by the strong support shown by private placement investors in Tate & Lyle.
"The notes will enable us to extend the maturity of our debt and help finance future growth. The fixed-rate notes allow us to lock into attractive long-term interest rates, and the floating-rate notes are at a competitive margin over LIBOR; together with our existing debt and hedging arrangements, they achieve our desired fixed/floating mix". "
In May Tate & Lyle announced that full-year profits and earnings had plummeted after a "very challenging" year of profit warnings and supply chain disruption.
Adjusted profit before tax was down 30% to £224m (28% down on a constant currency basis) for the year to 31 March, while sales plunged 14% to £2.7bn (a constant currency fall of 11%).
Javed Ahmed, chief executive, said: 'It has been a very challenging year for the group, but with the necessary actions underway we are firmly focused on improving our performance and continuing the evolution of Tate & Lyle into a global Speciality Food Ingredients business supported by cash generated from Bulk Ingredients."