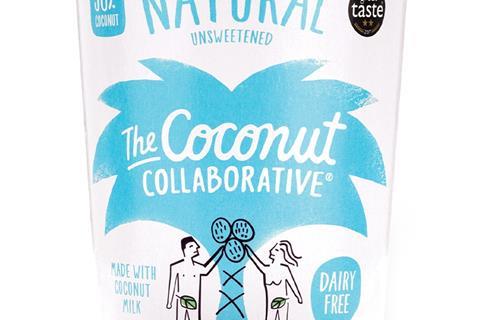 Coconut Collaborative, the dairy-free yoghurts and desserts brand, is expanding its US operations after raising £3m.

Since launching in the US 18 months ago, The Coconut Collective has won listings at Wegmans, Safeway, Earthfare, New Seasons, Amazon Fresh, Kings, Nugget Markets, Erewhon and Bristol Farms.

It recently secured listings at Walmart and Target, which will come on stream this month.

The fundraising round, completed earlier this year from existing shareholders, and valuing the company at £22m, will be used to fund an office with 10 staff in Los Angeles, and to start manufacturing in the US using a co-packer, explained founder and CEO James Averdieck.

"You've got to have an American team to be successful. It's quite a big geography and there are lots of different retailers so the cost of doing business is high, but there's a good reward at the end of it because the exit values in the US are much higher than in Europe," said Averdieck, who also founded desserts company Gü in 2003.

Averdieck added that turnover in 2019 would be about £15m.