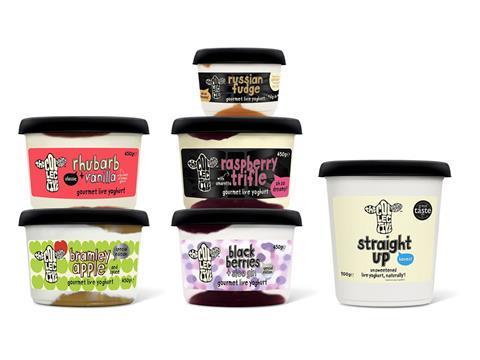 High-end yoghurt brand The Collective is holding talks with potential investors in the UK and New Zealand to secure cash to accelerate its already rapid growth.

The New Zealand-headquartered business has engaged advisors at PwC New Zealand to explore options, with a sale of a minority stake in the group the most likely outcome, The Grocer understands.

The Collective is expected to attract a "racy" valuation using a sales-based rather than EBITDA multiple, similar to the high prices achieved by snacking brands such as Bear and Natural Balance Foods in recent years, City sources said. Amelia Harvey and the late Mike Hodgson founded the UK business in 2011 as a joint venture with the original New Zealand-based company, launched by chefs Angus Allan and Ofer Shenhav in 2009.

Both businesses have grown rapidly ever since and now need extra financing to keep the momentum going. "The management are doing a lovely job in the UK and can grow it faster if they can get more support to handle the demand," a dealmaker added. "It's a great brand and should be bigger really."

PwC NZ has held talks with investors in the UK and New Zealand as interest in the business is high in both countries, according to sources. However, it is expected investment is more likely to come from a New Zealand private equity firm at present.

Revenues in the UK jumped 28.6% to £15.7m in the year to 31 March 2017, following a 49% rise in 2015/16, according to the latest accounts at Companies House.

The Collective's retail sales value soared 40.7% to £27.8m in 2017 - on top of 40% growth in 2016 - to become the 16th biggest yoghurt brand in the UK, closing in on Rachel's and Arla above them [The Grocer Top Products Survey 2017 - Nielsen].Harvey told The Grocer:"As a business, we are constantly looking at ways to continue our rapid global growth."The Collective won SME brand of the year at The Grocer Gold Awards 2017. It also made its first venture into the high protein segment in 2017 with the launch of Pro-yo, a range of yoghurt pouches in coconut, berries and strawberry flavours.

Investment in the business would be used to support the innovation pipeline to launch new products and extend current ranges, sources said.