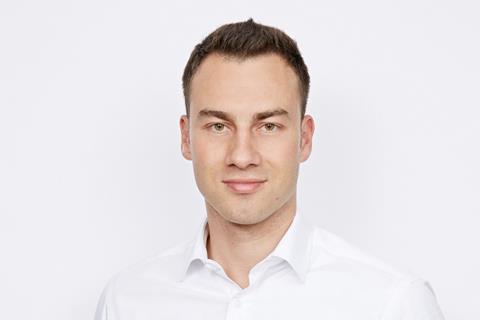 UK-based CBD business Alphagreen has raised £500k from institutional and angel investors in its first equity funding round.
The health tech company, which owns and operates Europe's largest consumer marketplace for legally certified CBD products, will use the funds to support the expansion of its London-based team and secure strategic partnerships across European markets.
The majority of the funds will be used to hire additional staff to support the B2B function where shops, restaurants and hotels can order directly from brands using Alphagreen's marketplace.
Established in 2019, the marketplace is run by the wider Alphagreen Group alongside Alphagreen Med, which is set to become a licensed manufacturer and distributor of medical cannabis products to pharmacies in Germany.
"We're on a mission to solve daily health issues, eliminate customer confusion and provide access to high quality products," Alphagreen co-founder and CEO Alexej Pikovsky said.
"We are building Europe's leading platform for quality CBD products and medical cannabis. This platform will not only benefit consumers but also businesses, such as pharmacies, seeking access to medical cannabis products."
He added: "Securing this funding is testament to the strength of our tech proposition and people. Together, we will challenge the mainstream market and our commitment to bring naturally grown, certified and premium CBD products to everyone."
European cannabis-focused investment company Enexis AB, which has backed CBD businesses including Nobl and Dragonfly, participated in the round alongside several tech angel investors.
Enexis co-founders Amaury de Poret and David Bonnier said they were "happy" to support Alphagreen's growth.
"We believe that their unique combination of private equity, technology and pharmacist professionals creates an attractive investment proposition. We see this space in its early stages and are very excited about the future product roadmap and international expansion of Alphagreen," they added.