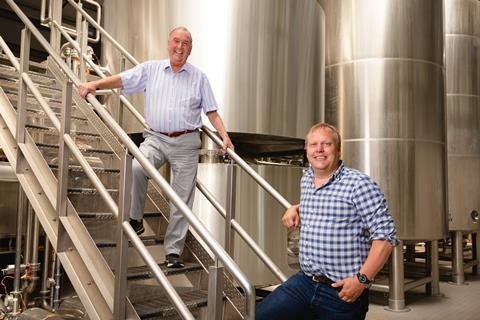 West Berkshire Brewery has smashed its crowdfunding target as it hopes to raise over £1m to spearhead the company's growth.
The microbrewery took to Seedrs offering a 9.35% stake in exchange for £750k – valuing the business at £7.3m.
With more than 30 days to go, it has already raised £765k from 555 investors, despite the impact of the coronavirus pandemic on the hospitality industry.
"Having launched successful crowdfunding campaigns previously, we have been looking into a new activation for some time, prior to the pandemic," MD Tom Lucas said.
"Though uncontrollable events have hindered the hospitality industry as a whole, we are proud to have rallied the support we have to date in what is a very difficult time."
Despite suffering the effects of pandemic – having to shut its pub operations – West Berkshire Brewery has been able to "grow and build" its online retail offering and packaging business over the past three months.
The business funded in 1995, has raised over £12m since 2012 and established a microbrewery with capacity up to 26 million pints per year, as well as a taproom and shop generating annual revenues of £1.4m.
It also sells to national supermarkets including Waitrose, Tesco and Co-op, as well as operating four pubs through a joint venture company, Maverick Pubs.
West Berkshire Brewery now hopes to raise closer to £1m to help fund its "strong and continued growth" and provide the cash runway to scale the business.
It will also add a new fridge pack machine to its brewery, allowing for the packing of cans and bottles in retail-ready formats.
Additional funds will support marketing initiatives across its pubs and enable future pub acquisitions over the coming year.
"The money raised will fund the next stage of development of the business following significant progress and number of recent successes," Lucas added.
"This will include funding new brews in line with consumer trends and an ambitious plan for the Maverick Pubs portfolio, which will continue to support the pub as a place to enjoy great beer, locally sourced, high-quality food and as a hub for communities."