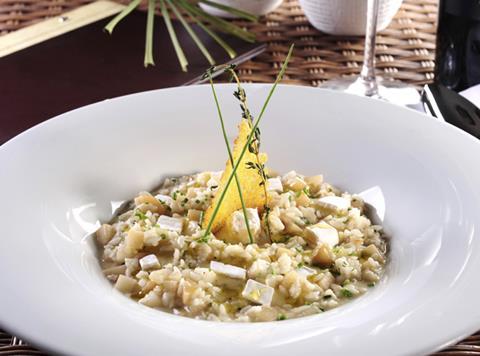 Risotto rice could rise in price due to a shortage of some of the most popular Italian varieties.

With the wholesale price of risotto rices increasing - by 74% year-on-year in the case of arborio [Mintec 12 m/e January 2014] - one of the UK's leading suppliers, Gallo, has warned it will have to pass on the increasing costs.

The 2013-14 crop of a range of Italian rices was badly affected by poor weather last spring, at the start of the growing season. This delayed planting by weeks, contributing to area sown falling to its lowest since 2004, and bringing a drop in quality and yield.

As a result, the quantity of arborio available at the start of this season is just 78,800 tonnes, according to Italy's national rice body Ente Nazionale Risi, 43% lower than the 137,400 tonnes available this time last year. The quantity of another key risotto rice, carnaroli, is down 31% year-on-year.

"We have absorbed some of the cost increases but prices may have to rise," said Gallo UK MD Jason Morrison. "Such a reduction in yield has not been seen before by anyone in the industry, and there is a huge amount of work being done to minimise the impact on retailers and consumers alike."

The average retail price of arborio in the top five retailers has already risen over the past three months, from £2.94 per kg to £3.18, as deal activity has fallen.