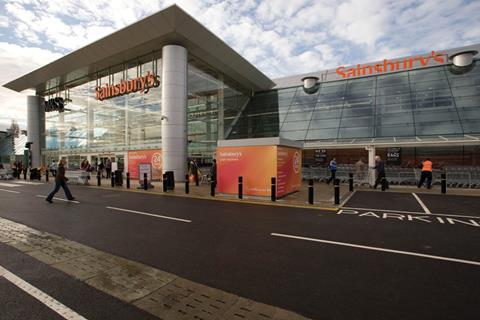 Sainsbury's was the only big four supermarket to cut its prices year on year in January as the overall grocery sector remains in mild inflation, with further inflationary pressures on the horizon.

According to The Grocer Price Index, collated by Edge by Ascential from more than 63,000 individual SKUs across the big four, industry inflation stood at 0.4% in January, edging down from the 0.5% inflation recorded in December.

The sector-wide price rises in January were the joint-lowest since September, when prices dipped into deflation of 0.1%.

The January figures form part of a longer trend of modest inflation since early 2019, with only two months of deflation since February 2019 and inflation so far peaking at just 0.8% in August 2019.

The inflationary environment for grocery has been relatively benign since the post-Brexit wave of inflation disappeared from the market in mid-2018. Inflation had peaked at 2.7% in November 2017 following the referendum-driven plunge in the value of the pound in 2016.

However, there may be a number of inflationary drivers in the coming months, notably a potential spike in packaging and transport costs driven by oil-producing nations cutting production to mitigate the impact of the coronavirus.

Additionally, the pound has notably weakened once more against the euro and dollar as hopes of a comprehensive trade agreement between the UK and EU fade. The extra burdens related to customs checks for food after the end of 2020 are likely to add to producer costs.

Despite these wider trends, prices at Sainsbury's were down 0.6% in the month, driven by a 2.4% price drop in biscuits, confectionery & snacks and 1.4% in meat, fish & poultry.

The supermarket has now posted the lowest level of price inflation among the big four in seven of the past eight months.

Sainsbury's figures in February represented its first month of deflation for the past three months and the annual price cut of 0.6% equals its highest level of annual price drops for more than a year.

Tesco and Asda were both recorded with inflation of 0.6% while Morrisons' annual prices were up 0.8% year on year.

Waitrose, not included in the overall GPI figure, saw prices up by 0.5% - its highest level of inflation since June 2019.

Overall, just three of the GPI's 14 categories were in annual deflation, with prices in household goods down 0.5% and both dairy and biscuits, confectionery & snacks down 0.2%.

The primary drivers of overall annual inflation were deli (+2.9%), health & beauty (+2.9%), bakery (+1%) and meat, fish & poultry (+1%).

Month-on-month overall GPI prices rose 2.6% compared with December, driven by rising post-Christmas prices for alcohol (+6.4%), frozen (+5.6%) and meat, fish & poultry (+3.2%).