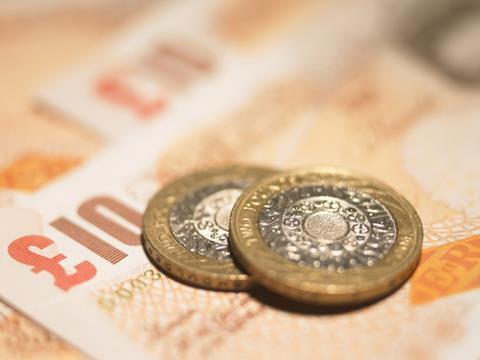 Supermarket inflation has eased for the first time in five months as the trend of rapidly escalating shelf prices paused in October.

The Grocer Price Index, collated by Brand View from around 63,000 SKUs across the big four, edged back to 2.8% in the month to 1 November from 2.9% the previous month.

The slight fall in the overall GPI figure brought to an end four previous months of mounting annual price inflation, though it remains at its second highest level since mid-2014.

Month-on-month shelf prices fell 0.9% during the period, only the second monthly price fall the GPI has recorded across the past eight months.

This easing of inflation does not necessarily imply annual food price rises have reached a ceiling. The GPI recorded annual prices temporarily easing back to 0.9% in the month to 1 June after being at 1.4% in the month to 1 April, before the upward price momentum returned in the second half.

Inflationary input pressures - including the weakened pound, higher commodity prices and mounting labour costs - are likely to ensure strong food price inflation remains.

On a two-year basis, prices only moved back into positive territory last month (at +1.2%) given the deep deflationary environment that dominated before the Brexit vote and fall in the pound in July last year. This month's GPI is up 1% on a two-year basis.

The current overall level of supermarket prices is still 4.1% below the peak they reached in the month to 1 May 2014.

On an individual retailer level, Tesco continued its recent trend of having the highest annual price inflation among the big four - once again at 3.7% - despite posting the lowest level of inflation for most of the first half of the year.

Asda is also passing on high input prices to customers and is raising prices at its highest annual rate since June 2013. Its GPI figure of 3.4% is up from inflation of 2.8% last month.

Sainsbury's and Waitrose (the latter not included in the overall GPI figure) posted annual inflation of 2.1%, both slightly higher than last month.

The major change this month is Morrisons, which recorded annual inflation of just 1.1% - its lowest inflationary figure since March and well down on the 2.8% recorded last month, following its latest Price Crunch initiative last month, with frozen food and fruit & veg down markedly.

On a category basis, inflation fell most deeply in baby goods (3.6% to 1.2%), deli (4.6% to 2.1%) and dairy (5.9% to 3.7%) - the latter previously the category with the fastest rising prices. The biggest category price climber was once again meat, fish & poultry (up 5.5% compared to 4.5% last month), followed by bakery (up 4.5%).

After two consecutive months of universal price increases across all 14 categories, household goods fell back into deflation this month at -0.2%.