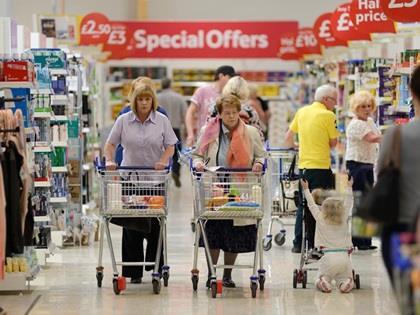 Supermarket inflation fell back in June as the return of promotions and the threat of a price war took the sting out of pandemic-driven price hikes.
The Grocer Price Index, collated by Edge by Ascential from over 60,000 individual SKUs, contracted to 0.9% year-on-year price inflation in June, compared with 1.6% in May.
The GPI had previously jumped to over 2% in April – its highest level for more than three years – as supermarkets cut promotions to keep shelves stocked amid an unprecidented spike in demand.
Offers and promotions have since started to rematerialise, damping the overall level of grocery inflation.
The Grocer and Assosia found that the number of multibuys and single product discounts offered by the major mults almost halved from 35,197 in the week before the lockdown to 18,838 in early April, but had recovered back to a more modest 17% drop by mid-June.
Additionally, overall price inflation has been limited by Tesco's launch of a major new price war against the discounters.
Tesco had recorded the highest rate of annual inflation in each of the four months before June, peaking at 2.6% in April.
However, its early moves to focus on price saw its level of annual inflation fall from 2.5% in May to 1% in June.
Sainsbury's had the highest level of inflation at just 1.1%, with Asda at 1% and Morrisons 0.9%.
Waitrose, not included in the overall GPI calculation, displayed a 0.8% rise in annual prices.
Some of the categories where demand for products had been at its highest before and during lockdown saw the sharpest drops in inflation.
Health & beauty products saw inflation fall from 4.1% to 2.9%, while household goods – including toilet rolls – saw price inflation fall from 1.5% to 0.6% and alcoholic drinks dropped from 1.3% to 0.3%.
Notably though, the largest single category in the GPI – dry grocery – remained one of the categories with the highest rate of annual price rises, with ambient goods up 2.5% year on year, compared with 3% last month.
Frozen also saw continued strong inflation at 2.1% in June, down from 2.4%.
On a month-on-month basis the GPI was also down 0.9% from May to June.