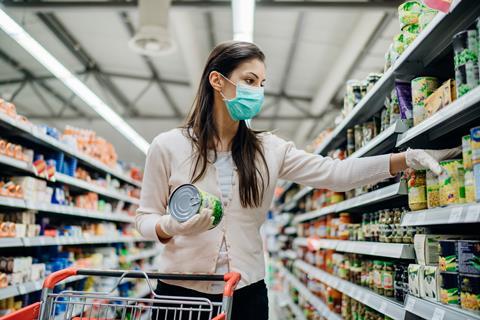 Supermarket price inflation escalated to its highest level for five months in December as coronavirus restrictions and the UK's imminent exit from the EU reversed deflationary trends in grocery.
The Grocer Price Index, collated by Edge by Ascential from over 61,000 individual SKUs, showed that price inflation rose to 0.4% in December from deflation of 0.8% in November.
That marked the highest level of price inflation since June, when inflation was also 0.4% as it declined from a COVID lockdown spike of 2% in April 2020.
While supermarkets have not seen the same kind of shortages and demand spikes that occurred during the first lockdown, increased coronavirus restrictions and the threat of disruption to supplies from the UK's exit from the EU has seen inflation return to market as supermarkets adjust promotional mechanics.
However, two of the big four remain in deflation – with Asda prices down 0.6% year on year and Sainsbury's down 0.5%. Tesco showed the highest level of price inflation at 1.5%, while Morrisons moved back into inflation of 0.8%.
Prices remained flat during the month at Waitrose, which is not included in the GPI.
On a category basis, soft drinks showed the biggest price increases (+2.6%), with baby goods (+2%) alcohol (+1.4%) and health and beauty (1.1%) also contributing to the inflationary rebound.
On a month-on-month basis overall prices were up 0.3% compared with November, meaning prices remain 2.8% lower than the level they were in their April 2020 peak during the first coronavirus lockdown.