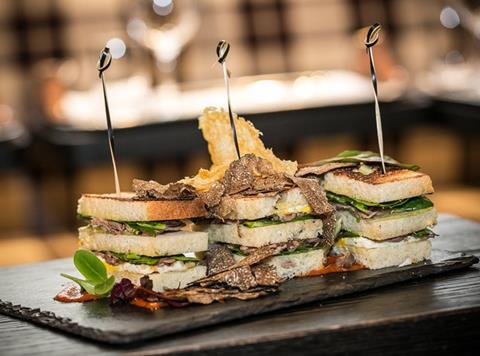 Harrods is opening an Italian truffle lounge dedicated to a variety of "innovative forms" of the delicacy.
Located on the department store's lower ground floor, the Tartufi & Friends lounge will open in April.
"The Harrods food and restaurants team travel the world constantly on the lookout for premium products, forecasting trends in order to offer our customers the most innovative of dining experiences." said Harrods food director Bruce Landlands.
"As a team, we felt that Tartufi & Friends perfectly conceptualises what we are working towards; making Harrods the best food emporium of the world."
Harrods will serve up a variety of truffle dishes, including tartare of Fassone beef with quail eggs and fresh truffle, and truffle martinis. A range of Tartufi & Friends packaged goods will also be available for sale, including limited edition extra virgin olive oil with white truffle.
Architect Laura Franco will be working with Harrods to design the lounge, after conceiving the first Tartufi & Friends store in Rome. She will be bringing in prints from the 1500's to illustrate the history of truffles.