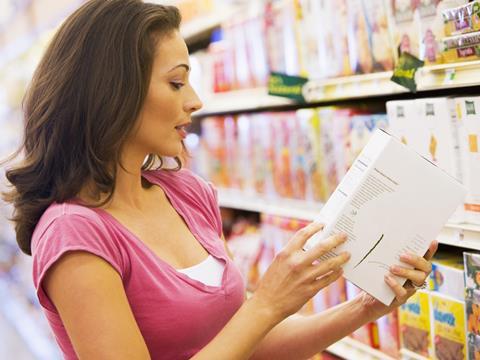 Precautionary allergen labelling is confusing sufferers, limiting shopping choices and leading to some doctors giving health-threatening advice, food safety experts have warned.

Having found about 50 versions of precautionary allergen statements on food products, The Institute for Food Safety Integrity & Protection and the Food Standards Agency have come together in a working group to establish an industry-led position on clear labelling.

The FSA recommends just two allergy warnings: 'may contain XXX' and 'not suitable for someone with XXX allergy'. It claimed the "many" different statements used by retailers and suppliers were ­causing confusion.

"None of these statements suggest that one is more safe than the other, but it can lead consumers to make decisions that are not based on a consistent approach," it said.

Food safety expert Dr Lisa Ackerley, who sits on the TIFSIP working group, warned precautionary labelling meant some consumers were avoiding products that were, in reality, harmless. At the other end of the spectrum, medical experts were telling allergic patients they could safely ignore products with 'may contain'-style notices that might pose a legitimate health risk.

The working group aims to develop a set of standardised rules for precautionary labelling by the end of 2016.

"We want to see this include a threshold of contamination which can be backed up by science when monitoring for the accidental presence of allergens in food," said an FSA spokeswoman.

Persuading food companies to voluntarily subscribe to standardised labelling would be tough, said TIFSIP head Jenny Morris, but she claimed "good businesses should want to do this".

The next step was a survey of suppliers to get their views, she said.