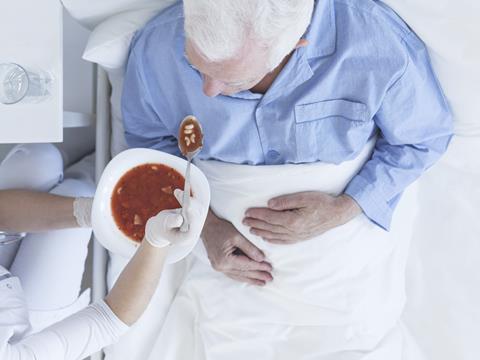 Half of hospitals in London are failing to meet basic standards for food, according to campaigners.

The Campaign for Better Hospital Food survey of 30 hospitals found 50% were struggling to serve and sell freshly prepared, healthy and ethically sourced food for patients, staff and visitors.

Of those, nearly two thirds failed to cook fresh food for patients, with 60% not providing healthy food for staff working night shifts.

About 20% of hospitals failed to offer hot food for patients who missed a meal, and 17% served food in ready meal packaging, according to the Taking the Pulse of Hospital Food report.

Campaigners, backed by new Great British Bake Off judge Prue Leith, are calling on the government to implement tougher legal requirements on NHS hospital food.

"Hospital food has a deservedly poor reputation and NHS patients and staff deserve better," said cookery writer Leith.

"This report shows that at the moment most hospitals are not serving fresh, tasty and wholesome food so we must have legal standards, like those already in place for school food and prison food, to make sure good food is a priority in our hospitals."

The damning report also revealed 23% did not offer staff fridge space to store food, though 73% do monitor a patient's food experience.

"The government has failed to take seriously the dire state of hospital food for too long and now half of London hospitals are not meeting even basic food standards," said Campaign for Better Hospital Food co-ordinator Katherine Button.

"Good food plays an essential role in recovery, wellbeing and morale, and patients and staff in NHS hospitals deserve better. The standard of food in schools and in prisons is protected by legal minimum standards and we demand the same high-quality food for patients, staff and visitors eating in hospitals."

Those standards give hospitals basic requirements to meet on things like nutrition, quality of food, environmental sustainability and animal welfare.

The Department of Health has been contacted to comment.

NHS England declined to comment.