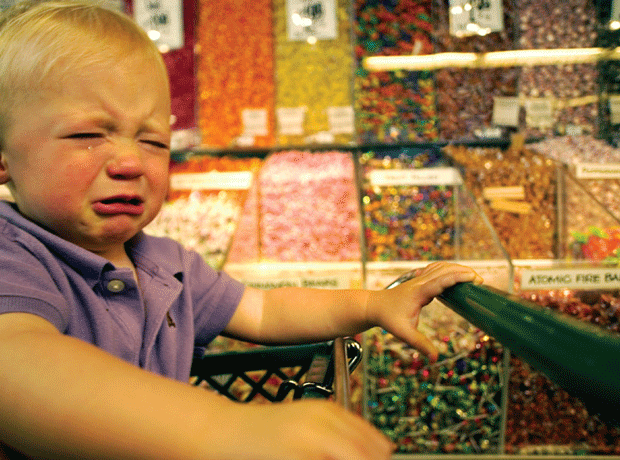 Doctors' leaders today called for a 20% tax on sugary drinks and sweeping restrictions on the marketing of food and drink to children in stores and in all forms of advertising.
Pressure on the industry is ramping up ahead of the expected publication of the SACN report on carbohydrate intake.
Today's (13 July) report published by the British Medical Association (BMA) calls on the government to launch a review of both broadcast and non-broadcast advertising, with the aim of prohibiting any advertisement for unhealthy products in programmes appealing to children and young people.
It also called for a review on how in-store sales promotions could be strengthened to help encourage healthier diets, including a cull of so-called guilt lanes.
The Grocer revealed earlier this month that the Department of Health (DH) is planning a series of measures to tackle advertising to children, as part of its looming Childhood Obesity Strategy. This is expected to include an investigation into whether the rules on advertising before the 9pm watershed should be tightened to cover more programmes, including popular shows such as the X Factor and Britain's Got Talent.
The DH is also believed to be looking at the issue of supermarket promotions, with one senior industry leader predicting that supermarkets will "get a kicking" from ministers over their failure to sign up to voluntary measures under the Responsibility Deal.
"A range of comprehensive measures are needed to promote healthier diets among children and young people, from those governing the supply of food and drink products, to policies seeking to modify the demand for specific types of product," says the BMA report.
"While the BMA would ultimately like to see a ban on all marketing of unhealthy food and drink products to children and young people, there is a need to look at how this is achieved in practice. In the short-term, existing controls should be strengthened by revising the broadcast and non-broadcast regulations to ensure they prevent the marketing of unhealthy products that appeal in any way to children and young people (including the use of promotional offers, licensed characters and celebrity endorsements).
Restrictions should also be developed in areas not covered by these regulations, such as marketing activities involving sponsorship of events, activities, individuals or groups."
The BMA report also calls for a 20% tax to be slapped on sugary soft drinks to subsidise cheaper fruit and veg prices, although this has been repeatedly ruled out by ministers.
"While sugar-sweetened drinks are very high in calories they are of limited nutritional value and when people in the UK are already consuming far too much sugar, we are increasingly concerned about how they contribute towards conditions like diabetes," said professor Sheila Hollins, BMA board of science chair.
"We know from experiences in other countries that taxation on unhealthy food and drinks can improve health outcomes, and the strongest evidence of effectiveness is for a tax on sugar-sweetened beverages," she added. "If a tax of at least 20 per cent is introduced, it could reduce the prevalence of obesity in the UK by around 180,000 people."
However, FDF director general Ian Wright called on politicians to stand firm in their opposition to "ineffective" taxation.
"We share the BMA's concerns about the health of young people in the UK," he said. "Better, more balanced diets and lifestyles are needed to help people, young and old, to meet all current diet and physical activity recommendations.
"British food and drink companies are cutting the salt, saturates and calories in their products, which are offered in a range of portion sizes. They have virtually eliminated artificial trans-fats in UK products. For well over a decade, UK producers have voluntarily provided clear nutrition information on pack. The food industry is also helping health professionals to encourage people to use the information provided.
"Many foods and drinks are already taxed at 20%. Where additional taxes have been introduced they've not proven effective at driving long-term, lasting change to diets. We welcome Downing Street recently unequivocally ruling out a sugar tax and committing to a partnership approach to public health. "
Gavin Partington, BSDA Director General, added: "Evidence from other countries has shown this type of tax does not work. In fact, the soft drinks tax in Mexico has reduced average calorie intake by just 6 calories per person, per day and the study referred to by the BMA in this report suggests a 20% tax here would reduce calorie intake by a mere 4 calories per day.
"By contrast, the efforts by soft drinks companies including product reformulation, smaller pack sizes and increased promotion of low and no calorie drinks have led to a 7% reduction in calories from soft drinks in the last three years.
"The soft drinks industry recognises it has a role to play in supporting public health objectives and welcomes steps to encourage a balanced diet and active lifestyle but targeting single ingredients or products is misguided and unlikely to prove effective."