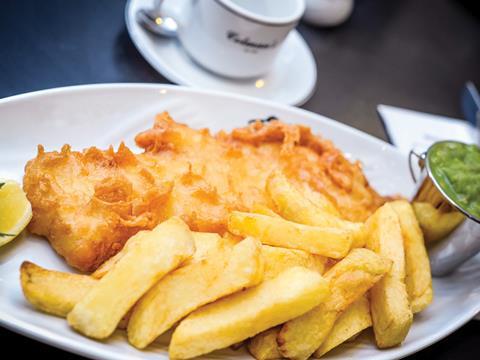 It's not just Jeremy Hunt who wants to crack down on portion sizes to help tackle rising levels of obesity.

After the health secretary controversially threatened to name and shame restaurants that served large portions of desserts JJ Food Service has taken a leaf out of Hunt's book. The wholesaler is running a 10 ounce challenge for Seafood Week (7-14 October), which encourages fish & chip shops to add the smaller size as an alternative to the standard 16oz. Selling it at a "fairly priced" £1.30 would also boost the restaurant's margin, it said.

Unlike Hunt's initiative, it may garner support from consumers - 45% of which would order a smaller chip portion to cut down on calories, found research by Seafish and AHDB. And 33% said they were likely to eat fish and chips more often as a result. Swapping a 16oz portion of restaurant-style french fries for a 10oz size would reduce calorie intake by 497kcal, according to the US Department of Agriculture.

JJ Food Service general manager Terry Larkin said this benefit could attract "families and health-conscious diners who hadn't previously considered fish and chips as an option".

Offering a smaller portion would also improve margin, he added.

"If the average portion of regular or small chips weighs in at 16oz (450g) and is priced at £1.80, an extra small portion that's 10oz (280g) can be fairly priced at £1.30 - less chips, less waste and more margin - everyone's a winner," said Larkin.

To support the initiative, the wholesaler is emailing all fish & chip shop customers to highlight the benefits of smaller portions and how to market them, as well as drawing attention to its chip serving card tray product, which equates to about 10oz when filled evenly.