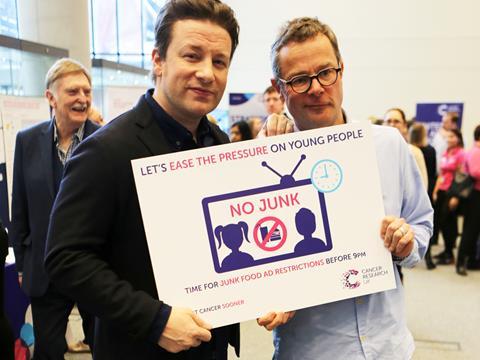 Senior figures in food and drink claim companies are set to be "hung out to dry" by PHE in a looming report on sugar reduction and are warning patience is already starting to wear thin over the voluntary reformulation programme.

After PHE this week published sweeping calls for 20% calorie reductions, sources said they feared the next few weeks would see dozens of suppliers "named and shamed".

While the focus this week has been on overall calories, they warned attention would return to the "demonisation of sugar" when PHE publishes the results of companies' performance against the first year of sugar reduction targets next month.

Suppliers close to the situation claim the report will contain "hundreds" of tables and charts "naming and shaming" companies, with many believed to have struggled to hit the initial target of a 5% sugar reduction, including chocolate, sugar confectionery and morning goods.

"There is a quite a high risk that this information will be used to name and shame companies," said one leading supplier source. "There is a huge potential for consumers being misled. The data is incredibly complicated and it's going to be a heaven-sent opportunity for NGOs to take the information and present it to back their arguments, such as for extending taxes to other areas outside soft drinks. There is so much detail about sugar levels the health lobby are going to have a field day."

Areas of concern include plans to publish the total tonnage of sugar for categories and how it has fallen or risen.

"That is really just a reflection of whether a category is in growth or not," said the source. "It should not be used as a stick to beat companies with."

Companies will also have their most sugar-laden products highlighted in a separate table, regardless of how core the product is to their overall lineup.

"It's this sort of figure that will give headlines to the NGOs but is not a true reflection necessarily of what the situation is," said the source.

Sources from the health lobby have claimed they were close to getting the government to agree to a second phase of the 2016 Childhood Obesity Plan, which had been dropped, and which would include further restrictions on ads for HFSS products a possible ban on HFSS promotions - already on the cards in Scotland - and a potential 9pm watershed for all junk food ads.

An industry source said: "With what we are witnessing with the forthcoming sugar report, there really doesn't appear to be much partnership on show. In fact there seems to be a total lack of central co-ordination from the government - PHE are just being allowed to get on with it.

"Defra has been totally silent on this and yet it is supposed to be concerned about the interests of the food and drink industry.

I don't doubt PHE's intentions but they are leaving things open to misunderstanding which could be very harmful to business. You do have to wonder how long the patience of companies will last if they feel they are just being held up to ridicule."

However, health campaigners said they were now much more optimistic about the fight against obesity because of the change in government approach.

"There has been a really significant change in the last few months," said one leading health lobby source. "There have been new advisers in number 10 and the DH and we are now really optimistic about the chances of a new phase of the obesity plan which will go much further on some of the issues we have been campaigning for, like promotions and marketing."

It is understood leading health charities, such as Cancer Research UK, Diabetes UK as well as celebrity chef retuned campaigner Jamie Oliver have been involved in talks with ministers about potential plans.