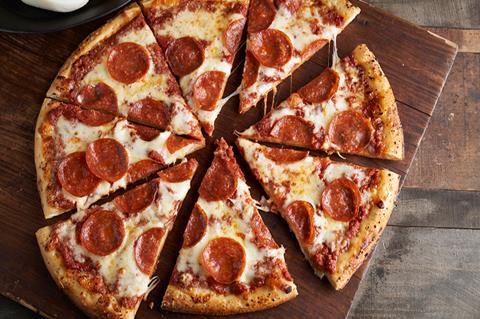 The government has set out plans to ban advertising on products high in fat, salt or sugar (HFSS) before a 9pm watershed, despite its own figures today admitting the move could cost nearly £150m a year in lost ad revenue.

Under long-delayed plans set out by the Department of Health, the government will consult on proposals which could see the ban apply for both TV and online between 5.30am and 9pm, unlike existing Ofcom restrictions which are limited to kids' programming.

Other options include limiting the changes to TV, although it is believed that is highly unlikely given the huge focus on kids' use of online channels.

The proposals would see a huge list of products face a daytime axe, including products such as pizzas, ready meals and pasta sauces as well as breakfast cereals, biscuits, cakes, ice cream and chocolates.
The DH also said it plans to target products currently under the scope of the soft drinks tax, as well as those coming under PHE's voluntary reformulation clampdown on sugar and calories.

This morning the department published an impact assessment suggesting a combined TV and online watershed would cost broadcasters around £111.6m in advertising revenue per year, and online media £31.1m per year. It claimed retailers and manufacturers of HFSS products would see their profits reduce by between £300k and £800k a year, although sources from the industry claim the projections are far too low.

The impact assessment also argues that HFSS retailers and manufacturers would gain £500m a year in advertising savings , whilst admitting that £2bn of HFSS advertising revenue over the next 25 years would migrate to other media such as outdoor, print and radio advertising, not covered by the proposals.

The DH stressed it was "not its intention" to target staple products such as plain meat, oily fish or fruit and vegetables, even if they were high in fat, salt or sugar.

It is also consulting on bringing in a so-called "ladder " system, based on the Nutrient Profile Model, which would be intended to allow products that reformulate to escape, or partially escape, the ban, as they improve their profile score, although an ongoing PHE review on a major toughening of the model has sparked fears that thousands of extra products will effectively be roped in to the ban.

Yet the government said today its proposals could save the NHS up to £1.9bn over the next 25 years.

"It is not right that our children are so widely and easily exposed to adverts promoting foods high in fat, sugar and salt," said public health minister Steve Brine.

"This isn't about banning everyday staples like butter and olive oil, it's about reducing children's exposure to those products that have little nutritional value but that are part of a wider climate that is driving childhood obesity."

Although the consultation, which had been due out last year, has already been much delayed, the FDF said it was refusing to take part because of what it called the "insulting" timing of the process, amid huge uncertainty over Brexit.

"This, like the announcement on promotional restrictions in January, is insulting," said FDF chief operating officer Tim Rycroft. "It, again, suggests the DH has failed to notice that the UK is still not out of the Brexit logjam, nor that food and drink companies are battling to ensure the nation is fed.

"Until a delay to the 29 March withdrawal date is agreed by the UK and EU, and parliament removes that date from the Withdrawal Act, manufacturers will have a total focus on averting the catastrophe of a no-deal Brexit, avoiding food shortages and keeping prices rises to a minimum. Defra has advised us that no-deal planning must take precedence over other matters.

"These are serious and important matters, but the consultation has already been delayed by two months. It could and should have been delayed until a no-deal Brexit was completely out of the question. Unless there is a material change to Brexit prospects, FDF will not be responding."
The Advertising Association said the moves could have a disastrous impact on the media industry.

"A continuing focus on further advertising restrictions is founded on the misplaced belief that children are bombarded by junk food advertising," said chief executive Stephen Woodford.

"On the contrary, further advertising restrictions on HFSS food and drink will include common everyday items that the general public would not consider 'junk food'."

However, Malcolm Clark, policy manager of Cancer Research, said the consultation, which will run until June, was well overdue.

"Our research shows that children exposed to lots of adverts are more likely to eat more junk food and are more than twice as likely to become obese. A 9pm watershed for junk food adverts on TV and similar measures on-demand and online would help parents and children make healthier choices, limit pester power and reduce cancer risk in future generations. This consultation now gives the government a chance to listen to and act on both the evidence and families' own experiences."