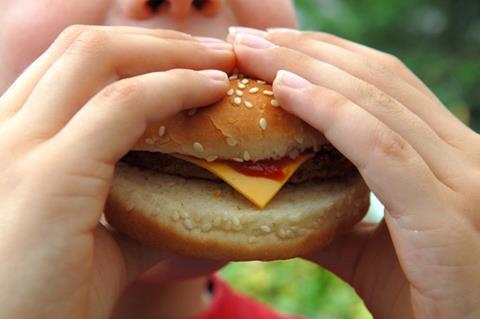 The government must step up pressure on the food industry to reduce sugar, salt, unhealthy fats and calories in processed food, a committee report has found.
Where change has not happened, the government must introduce mandatory requirements, according to the report.
It must also act "without delay" to curb excessive advertising and promotion of unhealthy foods by the fmcg industry.
The report, published by the House of Lords Food, Poverty, Health and Environment Committee, said the move could save the NHS billions of pounds currently spent on treating obesity and diet-related diseases.
Titled 'Hungry For Change: fixing the failures in food', the report argued there was a "clear and compelling" case for controlling "aggressive" marketing and promotion of less healthy food, and for reshaping the food environment to support healthier choices.
It added highly processed foods high in energy, unhealthy types of fat, salt or sugar were much more likely to be on promotion, making them more appealing to those in poverty or on a tight budget, with a high proportion of adults and children's dietary energy coming from these products.
The report highlighted that the UK ate more processed products than any other European country and had one of the highest obesity rates.
"Problems of diet and ill health have been staring us in the face for decades, but successive governments have done precious little about it," said committee chairman John Krebs.
"While this affects everyone, people in poverty either can't afford enough to eat or have unhealthy diets.
"Many of Britain's poorest families have little or no choice. They either go without food or buy unhealthy food because that's what they can afford and get hold of.
"The government knows about the problem. It's time to stop the dither and delay, endless talking and consultation, and get on with it."
The committee set out a range of recommendations across different areas to fix the food system and ensure a healthy, sustainable diet was accessible to everybody.
It called on the government, "without delay", to:
• Start to measure how many people live with food insecurity, and analyse why
• Understand the cost of a healthy diet and incorporate this into benefits calculations
• Act to curb excessive advertising and promotion of unhealthy foods by the food industry
• Step up pressure on the food industry to reduce sugar, salt, unhealthy fats and calories in processed food, and introduce mandatory requirements where change has not happened
• Ensure food initiatives for disadvantaged children, such as Healthy Start and free school meals, are properly funded, implemented and monitored
• Establish an independent body to oversee the implementation of a National Food Strategy and report annually to parliament on progress
• Use the opportunity of the Agriculture Bill to encourage production and consumption of healthier food and ensure it delivers the public environmental goods it is designed to
The report examined in-depth reformulation and regulation of unhealthy foods across the industry, looking at measures to reduce salt and sugar, such as the levy on soft drinks.
It said industry progress against voluntary reformulation targets had been "limited", suggesting many manufacturers and retailers were not yet fully engaged in efforts to reduce harmful levels of less healthy ingredients.
"The industry needs to take more responsibility for the products it produces, manufactures, and sells to the consumer," the report added. "Industry has the power and the capability to make positive changes to the dietary health of the nation but where it fails to do so, the government must intervene."
The current voluntary reduction programmes for salt and sugar were unlikely to meet their stated targets, the report found.
Despite initial success in reducing salt levels across the industry between 2005 and 2011, resulting in an 11% decrease, from 8.8g to 8g per day on average, progress had stalled after strict monitoring by the Food Standards Agency was replaced by little to no monitoring under the public health responsibility deal.
Just more than half (52%) of all the average salt reduction targets set were met by 2017. Retailers made more progress than manufacturers towards achieving average targets, meeting 73% of these compared with manufacturers meeting 37%.
All average salt targets were met in nine food categories, including breakfast cereals and baked beans. However, meat products met none of these targets.
The evidence on the progress of the sugar reduction programme was similarly pessimistic.
The government set a target for the food industry to reduce the sugar in its products by 20% by 2020, with 5% in the first year of the programme (August 2016 to August 2017). A Public Health England report on the industry's progress in 2019 revealed there had been just a 2.9% overall reduction in total sugar content fron 2015 to 2018 among retail and manufacturer branded products.
More progress had been achieved in specific food categories, particularly for breakfast cereals (8.5% reduction), and for yoghurts and fromage frais (10.3% reduction).
The soft drinks levy introduced in 2017 was also a notable success, removing 90 million kg of sugar.
The report recommended that the government stand by its commitment to review the levy in 2020 and committed to extending it to other drinks containing added sugar, including sugary milk-based drinks.
"Reformulation is an important part of overall efforts to drive healthier diets," the report concluded in its case for reformulation.
"The government must maintain the pressure on food manufacturers to reformulate their products. The government must recognise that the fact that government-led reformulation programmes are required at all, points to wider and more serious failings in the food system as a whole.
"For voluntary programmes to be successful it is imperative that targets are transparently monitored and regularly reported on. Voluntary approaches may be successful if the government sets out the right support to ensure industry stays engaged.
"We recommend that all reformulation programmes, both voluntary and mandatory, should be subject to transparent and regular monitoring. Progress reports need to be carried out on a regular basis by the responsible body and should include details of the companies that have successfully made reductions in the levels of salt and sugar in their products, to aid industry-wide reformulation."