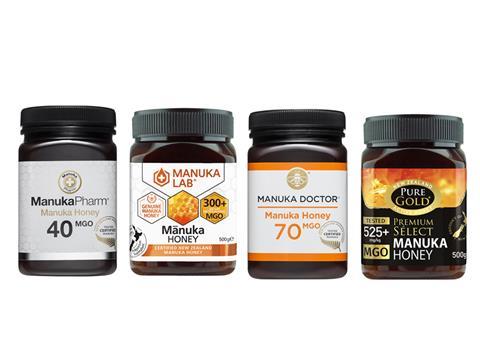 Holland & Barrett has seen sales of its Manuka honey surge by 98% year on year, which it has credited to a recent study depicting the product's effectiveness against colds.
The health and wellness retailer said the sales spike followed research by the University of Oxford that suggested Manuka honey could be more effective in treating sore throats, coughs and blocked noses than traditional treatments. Researchers compared the effectiveness of the sweet nectar in the product against cough suppressants, antihistamines and painkillers when treating upper respiratory tract infection (URTI) symptoms, which include coughs and colds.
The sales leap stretched across its entire honey range too, with sales up 18% year on year.
Holland & Barrett added internet searches for 'the benefits of Manuka Honey' have also reached 190% higher than previous months in August and September.
"Over the past few years we have expanded our honey offering for customers and now stock a wide range of honeys – from your standard table honey, to the highest MGO Manuka and unique craft flavours, " said Hannah Lee, senior category manager for honey at Holland & Barrett. "This year we are seeing sales of Manuka honey growing at an astounding rate as people stock up for winter."
The retailer began testing each batch of its Manuka honeys twice to ensure customers purchase a genuine product in August 2018. It examines the items to ensure they have the appropriate level of the natural compound methylglyoxal (MGO) to be considered Manuka honey, and stamps each one to reassure customers of its authenticity. Although this process is not a regulatory requirement in the UK, Holland & Barrett followed the lead of the New Zealand government's guidelines.
It also conducted a £1.5m marketing campaign for the honey in 2018, through which staff at its UK and Ireland stores educated shoppers about its testing standards.