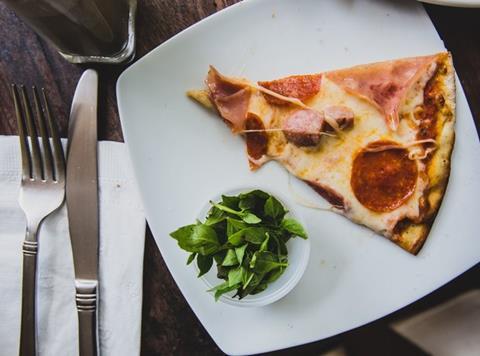 Obesity is a major problem in the UK. There is overwhelming evidence that our food environments affect what we buy and eat - and therefore public health approaches that shape the purchasing and choice environment will be an important part of any effective obesity strategy.

A recent example of this is PHE's calorie reduction plan. Announced in March 2018, the plan encourages the reformulation of thousands of food and drink products with a view to achieve a 20% reduction in calories by 2024.

Speaking at an international obesity conference on Monday 14 January, health secretary Matt Hancock criticised "blanket" approaches that seek to "treat everyone the same".

Given that the majority of the UK adult population is now medically overweight or obese, we and others in public health believe far-reaching approaches like PHE's calorie reduction plan will be a vital part of the UK's attempts to decrease overweight and obesity. But will it work?
As one industry source stated, "if we end up making pizzas smaller, what's to stop people just eating two?"

Our behavioural research addresses this question. We have been examining the effects of reducing portion sizes - in particular, do people 'compensate' for reduced portion sizes by eating more of other foods or at later meals? Our findings suggest not.

We have found that a 30% reduction in the portion size of a pasta meal decreased calorie intake, even when people were offered unlimited access to additional food. Our research also suggests potential guidance for these reductions. Subtle changes that still result in products being perceived as 'normal' or 'appropriate' might be more effective than drastic reductions that are recognised as 'too small'.

Concerns have also been raised over the potential for consumer backlash. Reformulations come with the possibility that brand loyalty will be harmed.
Indeed, while according to PHE consumers are generally supportive of industry moves to make healthy eating easier, in practice this isn't always the case. Toblerone reduced the shape and size of its 170g bar to 150g in 2016, but later reversed the change after consumer backlash. Here is another area where considering the perceived 'norm' and 'appropriateness' could be the key to assessing 'how small is too small' for consumers' tastes - perhaps the abandonment of the iconic triangular shape was just too drastic for Toblerone lovers.

The good news is that the 'norm' is a moving target. From our research we know that consumers are likely to become accustomed to smaller portions of food. After eating a reduced portion, people select and consume a smaller amount in future because their concept of what is 'normal' has changed.

Reduced portion sizes and changes in other product dimensions will contribute to a healthier UK. Importantly, a concerted effort by food industry players to meet calorie targets is needed to ensure that lower-calorie products and healthier body weights become the 'new normal'.

Dr Eric Robinson is a reader in psychological sciences at the University of Liverpool