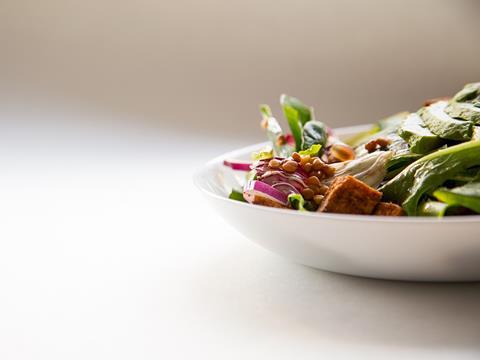 The IGD has launched a new guide to food and drink companies on how to shrink their products, ahead of a promised government crackdown on calories.

The industry charity said the vast majority of customers preferred smaller product sizes to reformulated products.

Thousands of popular products will have to shrink, or reformulate, under the delayed calories reduction programme, which PHE had been due to start this year but has now been put back until 2020. The programme is part of moves to achieve a 20% calorie reduction across a raft of key food categories by 2024.

IGD said its new guide was aimed at making the process of calorie reduction more consistent for companies, which have faced criticism for failing to meet reformulation targets on sugar and may be worried about losing customers by changing much-loved products.

It said its research of 1,000 shoppers showed 78% of consumers wanted products to be made healthier without compromising on taste.

It advises companies how to downsize existing products, how to portion sizes for a new products and review portion information on labels of multi-serve products.

"We know that portion reduction is a really important topic for consumers," said Hannah Pearse, head of nutrition and scientific affairs at IGD.

"Our research shows that 88% of shoppers want to improve their diet in some way, and that one in five of those looking to eat more healthily are trying to eat smaller portions.

"With obesity in the UK at an all-time high, we want to help companies reduce portion sizes without compromising on shopper satisfaction.

"Many food and drink businesses are already taking significant steps to make their products healthier, through reformulation, labelling and innovation. However, identifying opportunities to reduce portion size can be complicated, which is why we have been working with industry on comprehensive guidance to make the process simpler and more consistent."

The Grocer revealed last October that PHE was planning major new calorie reduction across products including pies, pizzas and ready meals, in the next phase of its voluntary reduction programme.

Industry sources have warned the move would result in household favourite meals changing beyond recognition.

PHE has promised to defend companies if they come in for criticism for shrinking products without reducing prices, known as shrinkflation.

Its industry programme has come under the cosh after results from the sugar reduction strategy released last month showed companies were well behind the target to reduce sugar levels by 20% by 2020.

However, writing in The Grocer in January, Dr Eric Robinson, a reader in psychological sciences at the University of Liverpool, said he believed smaller portion sizes needed to become the new norm.

'From our research we know that consumers are likely to become accustomed to smaller portions of food,' he said. 'After eating a reduced portion, people select and consume a smaller amount in future because their concept of what is "normal" has changed.