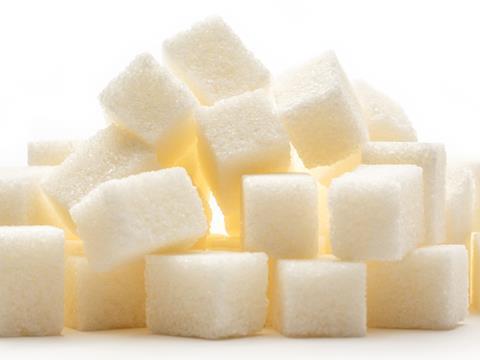 Food and drink companies have been given three weeks to respond to sweeping new government sugar reduction targets and have been controversially told they will not be "named and shamed" if they fail to contribute.

Public Health England (PHE) this week began a series of meetings with all the major supermarkets and leading suppliers, with the yoghurt and cereals aisles first in the firing line.
"PHE was very clear that it is not going to name and shame companies"

A supplier
Companies were presented with category-wide targets to remove 5% of sugar by September 2018 and 20% by March 2020.

It emerged there will be no individual company sign up or any launch partners despite PHE having held separate behind-closed-doors meetings with key players in recent weeks

The first companies to take part in the process were given until later this month to suggest any changes to the proposals, with PHE saying reformulation, reduced portion sizes and shifts in range towards more low-sugar products would all count towards the collective drive, to be measured using Kantar sales data worked out on a sales weighted average per 100g, from a baseline of August 2015.
The yoghurt category, for example, is understood to have been set a target of taking total sugar content from an average of 11.05% to 8.8% by 2020. PHE is also believed to have proposed a portion cap of 125g per single pot of yoghurt.
No naming and shaming
However, at the first meeting of the process, for the yoghurts category on Tuesday, concerns were raised among the nearly 50 companies and trade bodies present over what happens to companies that failed to play their part.

"PHE was very clear that it is not going to name and shame companies," said one supplier source at the meeting.

A supermarket source said the proposals demonstrated why the BRC had called for the targets to be made mandatory.

"The trouble is that having a set of aims where there is no way to target the laggards penalises the whole sector and has no way of ensuring a level playing field."

However, another supplier source added: "It's a very wise policy not to go down the naming and shaming route. I think there is a lot to gain from PHE shining a light on the progress that companies are making rather than continually banging the industry on the head."

There was also disagreement surrounding PHE's proposals to use total sugars, rather than added sugars, as a benchmark for reduction, an approach expected to be used across other products including biscuits, cakes, morning goods, puddings, ice cream, sweet spreads, and confectionery.

PHE faced also faced questions over the role of sweeteners, having indicated that it is happy to see mass expansion of the use of artificial sweeteners to hit the sugar reduction targets.

"This raises a real problem," said a supplier source at the meeting. "On the one hand PHE was saying it wanted to re-educate palates to expect yoghurts to taste less sweet. They kept on quoting the success of the salt strategy as an example of this. If all it does is dramatically increase the use of sweeteners, that is not going to educate palates because that sweetness will still exist."

The final targets for all nine categories are due to be published in March.

"We had a productive meeting with industry on reducing sugar across the yoghurt food category. We're pleased with the level of engagement in the room and some interesting points were raised for consideration," said PHE chief nutritionist Dr Alison Tedstone.