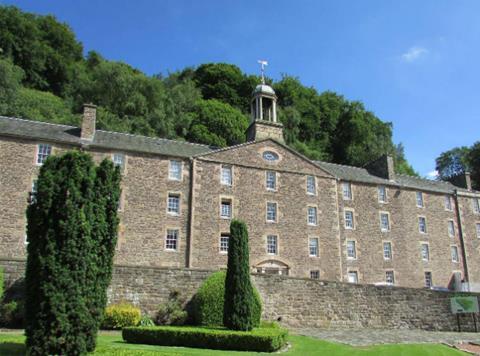 For too long, the Scottish diet has become the butt of jokes, with the 'sick man of Europe' best known for scoffing deep-fried Mars bars and pizza. But the Lifting the Lid exhibition (New Lanark World Heritage Site, until 12 November) seeks to cut through these perceptions by exploring the history of Scotland's fresh produce and shining a light on how schools and government are trying to change the present and future.

We learn that before the industrial age, the rural poor of Scotland were remarkably healthy, with a simple, frugal but wholesome diet of porridge oats and fresh fruit. An accompanying series of films spotlight modern-day efforts to help children get a better diet.

Scotland's reputation as the takeaway paradise of the world is hard-earned, with teachers describing on film how many children have no idea how to cook an egg. So it is encouraging to see where the message is getting through.

In truth, however, the star of the show is not the exhibition itself, but the amazing setting. The museum/working mill is set beside the most spectacular surroundings of the River Clyde waterfalls. Under the tutelage of Robert Owen, a man who comes across as a cross between Ebenezer Scrooge and Jeremy Corbyn, those who worked in the 18th-century mills benefited from one of the first and most influential co-operative food movements.

As I headed for a kebab on the way back, I vowed to return, if not to learn more about Scottish food then to burn off some of this obesity by heading for the breathtaking walks by the waterfall.