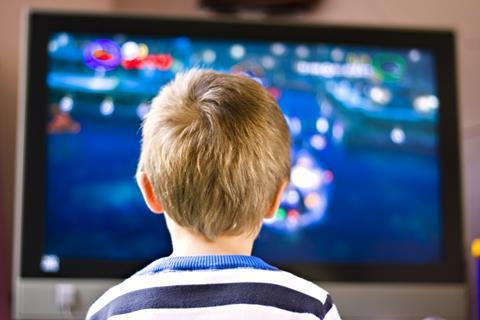 New rules on advertising of foods high in fat, salt and sugar will cover all children under 16, after advertising bosses caved in to pressure from food and drink suppliers and health groups.

Following a long public consultation, the Committee of Advertising Practice (CAP) has today announced rules that will apply across all non-broadcast media including print and cinema.

The self-regulatory rules, which it said "crucially" cover online and social media, bring non-broadcast media much more closely into line with advertising restrictions on television, although health campaigners said they still did not go far enough.

The restrictions, which will apply to all non-broadcast media targeted at under-16s, will come into effect on 1 July 2017 and will mean that any ads that directly or indirectly promote an HFSS product cannot appear in children's media. Ads for HFSS products also will not be allowed to appear in other media where children make up over 25% of the audience

Additionally any ads for HFSS products will not be allowed to use promotions, licensed characters and celebrities popular with children, while the rules will change to allow advertisers to use those techniques to better promote healthier options.

The move to apply the rules to all children under 16 comes after months of debate, with CAP having considered only treating children as under-12s in the outcome of its review because of fears it could cause a huge dent in ad revenues.
Childhood obesity is a serious and complex issue and one that we're determined to play our part in tackling
While it had said in its consultation there were "strong grounds" for changing its definition of a child to anyone under 16, CAP had said it wanted to consider the possible ramifications including "whether there would be disproportionate costs to advertisers and media providers when set against the benefit of also reducing exposure for those aged 12 to 15".

CAP previously claimed older children were better able to understand ads and make responsible decisions but came under huge pressure from the likes of the FDF, which has already changed its policy to treat children as under-16s, alongside other organisations such as the BSDA.

CAP said today the new rules provided a strong response to wider concerns in society about childhood obesity and the public health challenges it poses.

It claimed they also responded to shifting media habits, such as online gaming and mobile phones, which had "fundamentally changed" children's relationship with media and advertising.

Research from Ofcom showed that young people aged five to 15 spend around 15 hours each week online - overtaking time spent watching a TV set for the first time.

"Childhood obesity is a serious and complex issue and one that we're determined to play our part in tackling. These restrictions will significantly reduce the number of ads for high fat, salt or sugar products seen by children. Our tough new rules are a clear demonstration that the ad industry is willing and ready to act on its responsibilities and puts the protection of children at the heart of its work," said CAP chairman James Best.

Advertising Association chief executive Stephen Woodford said:"These new rules reflect changing media habits and reinforce a regime that has already greatly reduced the advertising kids see for sugary, fatty foods. Regulation is important but we also know the effects of advertising are relatively small, so whether it's supporting parents with healthier choices, improving education or getting more people, more active, let's now grab the opportunity to put our collective energy into tackling the big drivers of obesity."
Ian Wright, director general, FDF, said:
"We fully support this landmark move in UK advertising which will end the advertising of foods and drinks high in fat, sugar or salt (HFSS) in media targeted at children, including online. Last year, FDF announced its backing for major changes to the way food and drink is advertised, based on our belief that non-broadcasting advertising rules should be in line with the strict rules already in place for TV.
"HFSS food and drink ads have long been banned on children's TV, with under-16s today seeing far fewer of these ads than in recent years. As young people move away from traditional media towards new and social media, we feel it's important that ad rules keep up with this change."
Malcolm Clark, director of the Children's Food Campaign, also welcomed the changes.

"The Committee of Advertising Practice has finally listened to the voices of parents and health professionals, after years of resisting calls for stronger measures to reduce children's exposure to junk food marketing online," he said.

"The new rules, which prohibit less healthy food and drink being advertised across all forms of children's media, are a positive step and go some way to removing the most blatant forms of such advertising to under-16s."

But he added: "CAP has failed to learn the lessons from industry's exploitation of loopholes in TV advertising regulations. Just as many of the TV programmes most watched by children aren't covered by the rules, so it looks like many of the most popular social media sites won't be either. Neither will billboards near schools, or product packaging itself.

"Unfortunately, the power still seems to be very much in the hands of manufacturers and advertisers, not parents. Instead of a comprehensive and transparent definition of what constitutes marketing 'directly appealing to children', which the Children's Food Campaign proposed, CAP will only apply the restrictions when children are over 25% of the audience.

"This figure provides insufficient protection to children, while giving parents little knowledge of what is and isn't covered. Parents will also be disappointed to find out there will be no restrictions on sugary food and drink emblazoned with children's favourite cartoon or film characters, or in the use of child-friendly brand characters on packaging, either."

Jenny Rosborough, campaign manager for Action on Sugar, also called for further action from the advertising authorities to protect kids from harm.

'We welcome the news that CAP is banning the advertising of high fat, salt or sugar food or drink products in children's non-broadcast media," she said. "We know that advertising influences children's food preferences. However, we need to see bans on advertising go further, as they currently do not manage exposure to these adverts during popular family programmes such as the X Factor or Britain's got Talent. Levels of obesity and type 2 diabetes are worryingly high and everyone has a role to play."