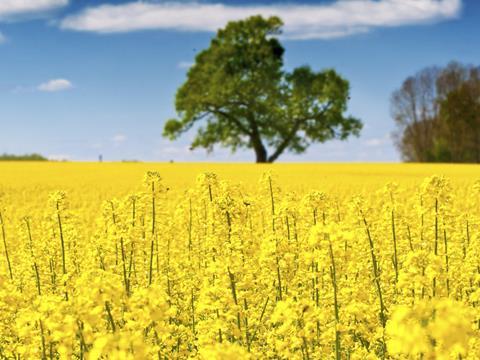 The NFU has urged the European Commission to "stand by its science" and reapprove the use of pesticide glyphosate after a standing committee of EC member states failed to reach a consensus.
Countries including France, Italy, Greece and Austria voted against authorising the use of the pesticide for another five years in yesterday's meeting (9 November). Germany, Portugal and Poland were among those that abstained.
Votes must achieve a qualified majority to be passed by the standing committee, meaning a majority of member states must approve the move, but those states must also represent a majority of the EC's population.
Glyphosate's licence is due to run out in mid-December, after which farmers will not be able to use it if re-authorisation is not granted.
The licence was extended for 18 months last year while the European Chemicals Agency (ECHA) conducted further research on its implications for human health, following fears that glyphosate contained carcinogenic properties.
The research concluded there was insufficient evidence to classify glyphosate as toxic, a carcinogen or a mutagen. However, it did rule the pesticide was likely to cause serious damage to eyes and aquatic life.
"The Commission has the authority to step in and take the decision without a qualified majority from member states," said the NFU's horticultural policy advisor Chris Hartfield. "It has done so before , most recently in the case of neonicotinoids.
"We urge the European Commission to defend its science, conducted by the ECHA and EFRA, and defend the regulation."
While the term voted on by the standing committee was five years, the NFU's vice president Guy Smith called on the EC to reauthorise glyphosate for the maximum 15 years. The NFU understands an EC appeals committee will meet before the end of the month to reconsider the matter.
The NFU's call follows findings that the UK's economy could lose up to £1bn a year if glyphosate was banned. A study commissioned by industry lobby group the Crop Protection Association, alongside agricultural consultancy The Andersons Centre and research firm Oxford Economics, claimed an EU-wide ban could have a "potentially devastating" impact on the British economy and agricultural sector, with farmers losing winter wheat, winter barley and oilseed rape worth around €633m (£502m).