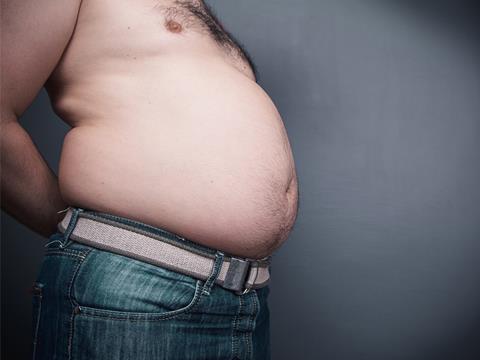 Ready meals, pizzas, burgers, crisps and sandwiches are next on the government's hit list for shrinkage and reformulation, after ministers announced the next phase of its plan to tackle obesity today.

A year on from the launch of the Childhood Obesity Plan, which has so far concentrated on reducing levels of sugar, Public Health England announced the start of a process to tackle overall calorie content in other foods.

Although the programme is particularly aimed at food consumed by children, the industry is likely to face demands to reformulate or reduce the portion sizes of many products consumed by children and adults alike.

PHE said adults were consuming between 200 to 300 excess calories each day on average and children are following suit, with food more readily available than ever before.

The public health body is set to publish evidence in early 2018, after which it will consult with the food industry, trade bodies and health NGOs to develop guidance, targets and timelines for the calorie reduction programme. The government has put £5m towards founding an Obesity Research Policy Unit to back the programme.

However, reducing calorie consumption from sources other than sugar - the focus of its efforts since last year - is likely to prove even more difficult for PHE.

Unlike the war on sugar, which was underpinned by the SACN committee report calling for a 20% reduction in sugar intake, no such target or overwhelming evidence exists for calories.

From the industry's side, it is also unclear if the programme will take into account the previous reduction in calories made by companies under the now defunct Responsibility Deal - although PHE has indicated companies that have already reduced sugar will have some leeway.

Sources pointed out the new phase lacks the threat of the sugar talks, when the government used the prospect of extending the soft drinks sugar levy as a weapon to get companies around the table.

A further phase of the strategy, which will set out to tackle levels of saturated fat, is in the wings. However, it is awaiting the results of an ongoing review by SACN on the evidence, amid huge confusion about the role of fat in the diet and the extent to which it is a cause of obesity.
New front on calories
Announcing the new front on calories, minister of state for Health Philip Dunne said: "Too many of our children are growing up obese, which can lead to serious health complications. We all have a responsibility to help people live healthier lives, but with a third of children leaving primary school obese we must take a comprehensive approach and now focus on excess calories."

Duncan Selbie, chief executive of PHE, added: "A third of children leave primary school overweight or obese and an excess of calories - not just excess sugar consumption - is the root cause of this.

"We will work with the food companies and retailers to tackle this as the next critical step in combating our childhood obesity problem."

However, health campaigners slammed the government for what they called the lack of ambition in its plans to tackle obesity.

Malcolm Clark, co-ordinator of the Children's Food Campaign, said: "Beyond passing a sugary drinks tax into law, the government has so far provided thin gruel for parents and health professionals keen to see significant progress on tackling childhood obesity.

"The leadership on sugar reduction efforts shown this year by PHE and the NHS has not been matched by other Ggvernment departments, or from Number 10 itself.

"We remain to be convinced that the calorie reduction programme announced today, welcomed in principle but short on detail, will change this leadership deficit."

Clark called on the government to reignite the "brave and bold" parts of its original childhood obesity strategy, such as reducing the marketing and promotion of unhealthy food and drink.

Graham MacGregor, chairman of Action on Sugar, called for more action. "The greatest health threat to the UK is obesity and type 2 diabetes," he said. "While everyone acknowledges this, one year ago Theresa May watered down David Cameron's plan for entirely political reasons. We need a much more robust plan with enforcement of the sugar and calorie reduction targets. At the same time, the sugar-sweetened soft drinks levy needs to be extended to confectionery, the second biggest contributor of energy intakes in children.

"We must also have watertight restrictions on marketing unhealthy foods to children, with uniform front-of-pack labelling. Without the above, our children will continue to become obese and die prematurely from type 2 diabetes, heart disease, strokes and cancer."