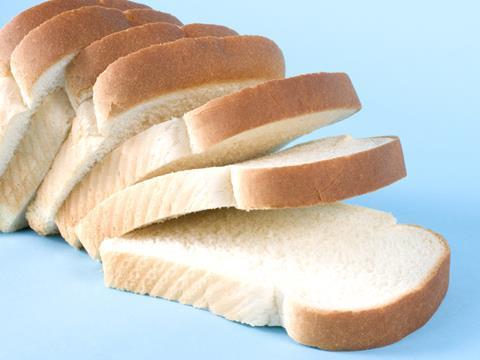 Food and drink suppliers have acknowledged that "more needs to be done" in tackling obesity and diet-related illnesses, but insist processed products "should not be demonised".
The comments from the Food & Drink Federation came in response to a report in this week's British Medical Journal investigating the possibility of a direct link between consumption of 'ultra-processed' food and incidences of cancer.
The French-led study of 104,980 participants focused on an extremely broad range of food and drink 'made mostly or entirely from sugar, oils and fats, and other substances not commonly used in culinary preparations'. These included hydrogenated oils, modified starches, and protein isolates in the likes of mass-produced wrapped breads, 'industrialised' confectionery, frozen and ambient ready meals, and sweetened soft drinks.
The report concludes that rapidly increasing consumption of ultra-processed foods 'in the next decades' may drive 'an increasing burden' of cancer – particularly breast cancer – and other non-communicable diseases. However, further studies would be needed in other populations to confirm the results.
The FDF said its members recognised "that obesity and diet-related diseases are a complex and serious issue, and more needs to be done". However, the organisation insisted addressing "whole diet and lifestyle, not just the role of individual nutrients or ingredients" was the most suitable approach.
"Processed food should not be demonised," said an FDF spokeswoman. "By working closely with our partners throughout the food supply chain, we can use processing positively to ensure all sectors of society have access to safe, affordable food."
The Federation of Bakers criticised the research led by a team at Université Sorbonne Paris Cité, saying wrapped breads in France were "very different from those in the UK". The FOB did not recognise British bread as ultra-processed, said director Gordon Polson. "The work we have done shows the nutritional content of bread is the same no matter how it's baked." Describing all packaged bread as ultra-processed was "not accurate enough" he added.
Health campaigners welcomed the findings, with Chris Young of Sustain calling them "pretty significant". He said it chimed with the key concerns of his organisation's Real Bread Campaign and Sugar Smart initiative that "eating processed food may not be as good for you as eating unprocessed and minimally processed food".
He added: "Something that has 14 things in it, the names of which you can't pronounce, is probably not the best way to a healthy diet."
Independent nutritionist and author Dr Zoe Harcombe was "very pleased that researchers are finally looking at something that makes sense" she said. "It's never made sense when they've looked at things like red meat, eggs and other real food."
However, she raised concerns that such a sizeable study "wasn't terribly long. The median length was about five years." Chemicals in processed food could "make you obese fairly quickly, but for 'big' diseases it needs to be a longer study", she added.
Unhealthy diets and obesity were "associated with some cancers" said Dr Alison Tedstone, chief nutritionist at Public Health England. "Choosing a balanced diet will help lower your risk. Our reduction programmes are making healthier choices easier by reducing the calories, salt and sugar in many processed foods."