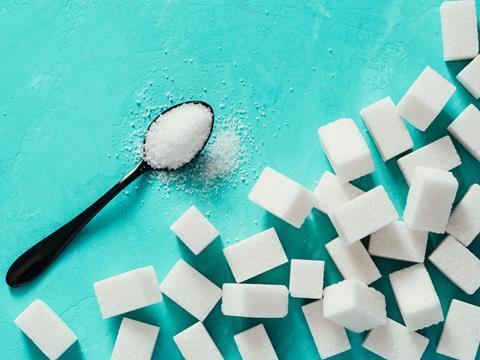 Massive reductions in sugar levels consumed from soft drinks have been negated by consumers upping their intake from other food categories, according to a report by Food Standards Scotland.

The report, based on figures from Kantar Worldpanel, show that from 2010 to 2016 there was a continuous decrease in the purchase of regular soft drinks, alongside an increase in the purchase of diet soft drinks.

However, while this led to an overall reduction in the purchase of sugar from soft drinks, even before the introduction of the sugar levy due in April, the overall amount of sugar purchased fell by just 0.9% in the period as shoppers got their white stuff elsewhere.

FSS said there was little indication of reductions in sugar for most other discretionary categories, while some categories had seen growth in sugar intake. These categories included confectionery, breakfast spreads, ice cream and dairy desserts.

Increases in these areas equated to about 3,838 tonnes of extra sugar, said the report. This exceeded the 3,253 tonne reduction in the period from soft drinks.

Overall there was very little change in the total purchase of calories (-2.1%), total fat (-1.2%), saturated fat (up 3.1%) or total sugar (-0.9%) since 2010.

The exception was with sodium, which saw a fall of about 20%, though the report said there had been little reduction since 2013.

FSS said the report showed the Scottish government was right in proposing a new clampdown on the promotion of HFSS foods. The figures showed that while price promotions had recently decreased by about 3%, they were still skewed towards less healthy categories, it added.

FSS has also been pushing ministers in the UK to look to extend fiscal measures to other sectors outside the looming soft drink levy.

"These results are disappointing but unfortunately not unexpected," said Geoff Ogle, its chief executive.

"For diets to change we need to see price promotions rebalanced and shoppers encouraged to buy healthier foods with less sugar, fat and salt, by making these more affordable.

"What is particularly disappointing is seeing the reduction of sugar in soft drinks being negated by increased sugar purchase from other food products."

The FSS also released a second report revealing two out of three adults and almost a third of children living in Scotland were overweight or obese.