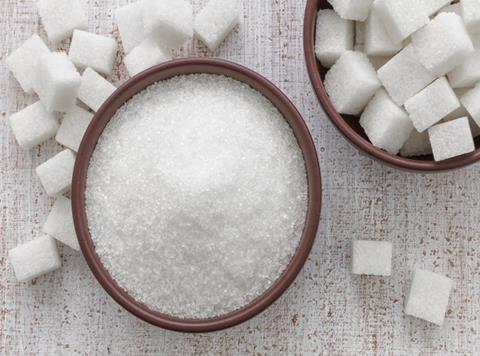 Ian Wright, director general of the FDF:
"We are extremely disappointed by today's announcement of a new tax on some of the UK's most successful and innovative companies. For nearly a year we have waited for an holistic strategy to tackle obesity. What we've got today instead is a piece of political theatre.
"The imposition of this tax will, sadly, result in less innovation and product reformulation, and for some manufacturers is certain to cost jobs. Nor will it make a difference to obesity. Many of those singled out today by the Chancellor have been at the forefront of efforts to provide consumers with healthy choices. The industry will now ask whether such efforts are still affordable."
Chris Askew, Diabetes UK Chief Executive:
"It is really promising news that the Government has announced a tax on the soft drinks industry. We have been campaigning for this measure as we are all consuming too much sugar. This is contributing to the huge rise we are seeing in the numbers of people who are overweight and obese, and therefore at increased risk of Type 2 diabetes. There are already around 3.6 million people in the UK with Type 2 diabetes. This is already a huge health and economic burden for individuals and health systems.
"However, this tax should not be absorbed by the soft drinks industry. Prices need to change otherwise there will be no impact on the health of nation. We now look forward to seeing further measures to tackle this crisis in the forthcoming Childhood Obesity Strategy. We would like to see mandatory targets for food manufacturers to reduce levels of salt, fat and sugar in their products, and restrict marketing of junk food to children."
Helen Dickinson, BRC Chief Executive:

"We always said a decision on sugar taxes was one for the Government; our members have focused on reformulation to remove sugar from drinks and other products to give consumers healthier choices. We have also been clear that whilst it is right to increase the focus on sugar reduction, we need the Childhood Obesity Strategy, when it is published in the Summer, to be comprehensive across all nutrients and to encompass all food companies."

Nicky Strong, legal consultant at Bond Dickinson LLP:
"The so-called sugar tax has finally come to fruition, albeit only on water-based soft drinks, so excluding pure fruit juices and milk-based drinks. The levy will be calculated on the total sugar content of these drinks, and will be charged direct to producers and importers, rather than being added to the price paid by consumers. It will be interesting to see how much devil there is in the detail when the Government publishes its consultation on the levy in the Summer."
Professor Graham MacGregor, Chair of Action on Sugar:
"We are delighted to see in today's budget announcement that the government will be introducing a new sugar levy on soft drinks which will be used to double the funding they dedicate to sport in every primary school.
However, for this to be effective it's imperative that the levy is at least 20% on all sugar-sweetened soft drinks and confectionary and escalate thereafter if companies do not comply to reformulation targets – and this must be implemented immediately.
The country is still eagerly awaiting for David Cameron to announce his long over due childhood obesity strategy and he now has a unique opportunity to produce a coherent, structured evidence-based plan based on our six key recommendations, which includes food and drink reformulation, to prevent obesity, type 2 diabetes and tooth decay."
Rob Lyons, campaigns manager for Action on Consumer Choice:
"The sugar levy is a PR stunt by the Chancellor but at the expense of consumers who will be hit in the pocket yet again, this time for the sin of enjoying the wrong kind of soft drink.
"This regressive levy will hit poorer consumers hardest but will have zero impact on our waistlines."
We did it guys !!we did it !!! A sugar levy on sugary sweetened drinks …… A profound move… https://t.co/0XkydLzLCo

— Jamie Oliver (@jamieoliver) March 16, 2016
Parents over Britain will welcome sugary drinks levy to fund doubling of school sport budget. More 2 do on childhood obesity but great start

— Jeremy Hunt (@Jeremy_Hunt) March 16, 2016