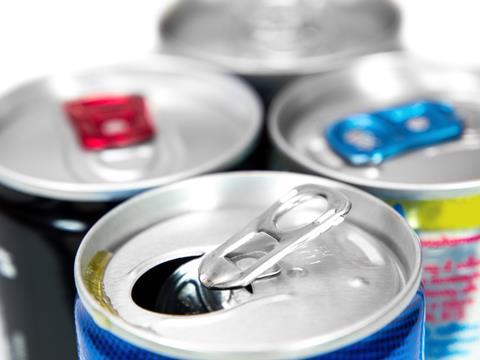 Supermarkets are failing to check teenagers are old enough to buy energy drinks in accordance with their own voluntary ban on under-16s, independent compliance testing has shown.

They failed to challenge more than 54% of Serve Legal's teenage mystery shoppers who carried out more than 550 test purchases since the voluntary ban's introduction in March.

All the mystery shoppers were aged 16-18 but a Serve Legal spokeswoman said they all should have been challenged even though they were old enough to purchase the drinks.
Serve Legal said supermarkets would need to work harder to keep energy drinks out of children's hands if their voluntary ban became law, the early test data suggests.

The government closes its 12-week consultation on an intended legal ban's proposed lower age limit tomorrow (Wednesday 21 November).

The voluntary ban covers energy drinks with more than 150mg of caffeine per litre.

Ed Heaver, Serve Legal director, said that eight months into the voluntary ban, test purchase pass rates were "understandably" low.

The ban was not yet required by law and there was confusion around definitions of what constituted an energy drink, who could and could not buy them and what kind of identification was required.

"The government's proposed blanket ban will make the importance of testing more urgent, not just for supermarkets but for all retailers," Heaver said. "We know from experience that when retailers commit to independent testing around age-restricted product sales, staff performance - and therefore compliance - improves exponentially."
Serve Legal experienced similar low pass rates when it began testing retailer performance around alcohol sales 12 years ago but pass rates were now 83%, said Heaver.

"Age verification and testing should be an integral part of responsible retail culture and staff training. Communication with customers around the ban is also important and some retailers have introduced prominent signage highlighting the new age restriction."

Heaver said he was confident pass rates would improve as staff became more familiar with the age-check process.

"Supermarkets have been successfully operating the Challenge 21 or 25 system to prevent illegal sales of alcohol and tobacco to minors for many years. The energy drinks ban requires the same systems and diligence."