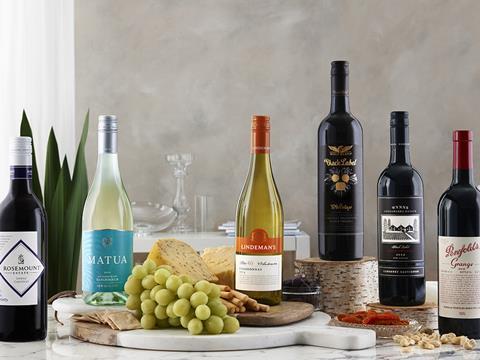 Treasury Wine Estates has committed to providing calorie content information across its full portfolio of wines.
TWE will provide the information online, while bottle labels will feature a dedicated web address, for example lindemans.com/calories. Diageo announced a similar move in March, saying it would print nutritional information including calories on its bottle labels, subject to local regulatory approval. The drinks giant sold the bulk of its wine business, including the UK's second-biggest brand, Blossom Hill, to TWE in October.
TWE said the initiative would start in Europe, where it said there was "heightened consumer interest" in accessing this information, before continuing in other regions.
"We recognise that consumers are increasingly interested in accessing the facts on calorie content to help them make more informed choices on alcohol consumption," said TWE general manager for Europe, Dan Townsend. "TWE has a significant footprint across the world, with our wines sold in more than 70 countries. We believe a commitment to providing calorie information on our brands is a positive step that leads the wine industry in responding to consumer interests in this important area."
The move was welcomed by the Wine & Spirit Trade Association and the Portman Group.
"It is another good example of industry leading the way in providing information to consumers so that they can make informed choices about consumption," said WSTA CEO Miles Beale. "Significantly it also provides the sort of calorie information their consumers want and in a format that they can access easily."
The WSTA was among industry bodies that in May called for any compulsory calorie labelling to be digital only, rather than on-pack, after MEPs voted in favour of the European Commission drawing up plans for new regulations. The European Parliament's health committee stated that the calorie content of alcoholic drinks should be "clearly labelled as soon as possible".
TWE's brands include Lindemans, Wolf Blass and Penfolds, along with recent launches 19 Crimes and The Gentleman's Collection.