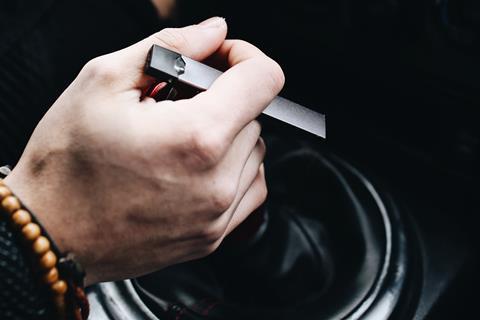 Ah the US of A. A country where there are next to no regulations limiting access to the AR-15, a gun capable of spraying 45 rounds per minute into civilians and schoolkids, but where certain vaping devices "without the data needed to determine relevant health risks" are served with market denial orders meaning they must be immediately pulled from shelves.
This has happened to Juul, which last week was ordered by the US Food and Drug Administration to stop selling and distributing its Juul device and four types of refill pods. A temporary block on the order is in place after Juul sought a hold while it appeals.
"We respectfully disagree," said Juul Labs chief regulatory officer Joe Murillo of the FDA's move. The data provided, "along with the totality of the evidence, meets the statutory standard" he added.
The US's seemingly tough stance on vaping stands in stark contrast to the UK's, where vaping was heralded as an effective quitting tool in the Khan review earlier this month.
"The government must embrace the promotion of vaping as an effective tool to help people to quit smoking tobacco," wrote Dr Javed Khan in the report. "We know vapes are not a 'silver bullet' nor are they totally risk-free, but the alternative is far worse."
Indeed, the government here is looking to "accelerate the path to prescribed vapes". There's even talk of a "well-designed mass media campaign" to help create a "smoke-free culture".
It's some sensible regulation in the past that's allowed the UK to be practical about vaping's role now. In the same vein, the relative lack of rules in the US means the FDA has to be heavy-handed now.
For example, in the UK, vaping products have a maximum nicotine content of 20mg/ml – where no such upper limit exists over the Atlantic. The UK also has far stricter rules around where e-cigarettes can be advertised (practically nowhere) and the few ads that are permitted must be socially responsible and not target kids. Again, in the US, next to no advertising restrictions apply on any media channel.
The result? Disposable e-cigarettes sold in the US rose in strength from an average 25 mg/ml nicotine in 2015 by nearly 60% to 39.5 mg/ml in 2018. Ad spend from vaping brands tripled.
It's enabled brands like Juul to – effectively – advertise to teens, only stopped by intervention from individual states and public/media outrage.
The storm resulting from the soft-touch regulation led to a move to ban all non-tobacco vape flavours, while the American Medical Association called in 2019 for a total ban of all vaping products.
Here, public health bodies maintain that vaping is 95% less harmful than tobacco.
The more regulated UK environment allows for more innovation, a weaker black market, and crucially a better chance combustible cigarettes will one day be eradicated (though 14.5% of people aged 16 and over in Great Britain said they currently smoked at last count in 2020, versus the US rate of 12.5%).
Furthermore, the sector in the UK appears more serious about regulating itself – with supply chain charters, rogue trader initiatives and sincere efforts to stamp out underage sales.
Like with guns, being more sensible from the start is paying off now.