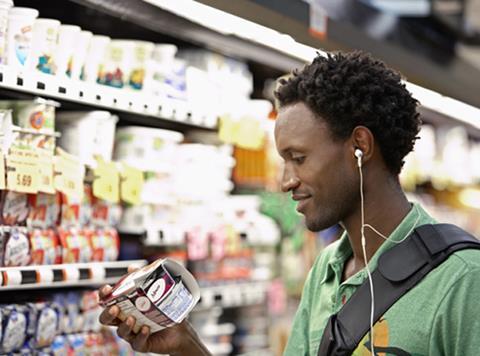 Two-thirds of Brits claim they use their own senses rather than date labels to tell whether food is OK to eat.
A Mintel study of 1,500 UK consumers found 67% relied on smell, taste and sight, instead of use-by or best-before dates, to decide if a product was still suitable to eat. More than a quarter (28%) said they believed it was safe to eat food past its use-by date, while 56% agreed it was safe to eat food past its best-before date.
The findings suggested there was an opportunity for suppliers to combat confusion around different on-pack terms – such as use-by, best-before and display until – and help reduce food waste, said Mintel.
"The lack of understanding and apparent disregard for use-by and best-before date labels is problematic on two fronts – consumer safety and food waste," added Mintel senior food and drink analyst Douglas Faughnan.
Around half the consumers polled (47%) said they would like brands and supermarkets to provide more advice on how to store food safely. A third said they spoke to friends and family about food safety concerns, and a quarter searched the internet for advice.
"The openness from consumers to greater involvement from supermarkets and brands on how to store food safely further highlights the potential role for them in offering advice on shelf-life," added Faughnan.
Despite the fairly low proportion of consumers actively seeking information on food safety, Brits were anxious about food contamination, found Mintel, with 85% concerned about harmful bacteria in food and drink, and the same proportion worried about lack of hygiene in food production.
"Hygiene standards throughout the supply chain are high on the list of consumer concerns, highlighting the need for brands to reassure wherever they can," said Faughnan. "Retailers could display the results of food hygiene or food safety checks on premises, and manufacturers could win favour by featuring these on-pack."
Half those polled said they would trust a brand more if it had a clear label from a food quality assurance scheme, the same proportion of consumers who said they would have more trust if clear packaging was used so they can see what was inside. And 44% said more detailed on-pack ingredient information, such as where ingredients were sourced and how they were used, would encourage trust.
"Operators that can demonstrate high levels of transparency and control at various stages of the supply chain can create a strong point of difference," said Faughnan, adding that a third of those polled said having the name of the farmer or producer on pack would encourage trust.
More than three quarters (77%) of consumers claim to be concerned about the use of hormones in livestock, and 75% say they are worried about antibiotics or medicine given to livestock.