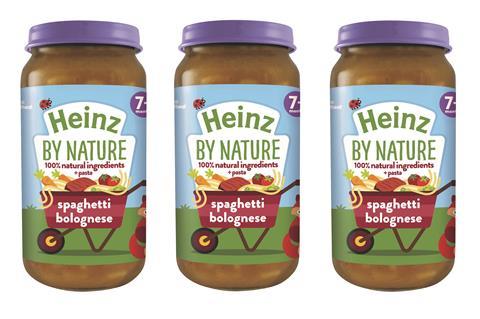 Heinz and Tesco have recalled jars of 7+ months Heinz By Nature babyfood amid suspicions of tampering.
Two sharp metal fragments were found in a jar of the food, sparking a recall of the entire range: Sweet & Sour Chicken, Mango Chicken Curry, Cottage Pie, Cheese & Tomato Pasta Stars, Sunday Chicken Dinner, Spaghetti Bolognese, Winter Veggies & Lamb and Pasta Bake with Tuna.
Shoppers were advised not to use Heinz 7+ months babyfood jars purchased in Tesco. They have been asked to return any jars to Tesco stores where they were purchased for a full refund.
The FSA said jars with the same batch code from other retailers were not affected. Nor were the products when they appeared in other packs, such as pouches.
A Heinz spokeswoman stressed shoppers could "continue to use these products bought from other retail outlets in complete confidence".
"Safety is our number one priority," she said. "Products in the range were removed from sale immediately and we are taking this voluntary recall action as a precaution.
"We regret that this incident has happened and are sorry for the concern and the inconvenience that this recall may cause."