The mults' push into the beauty category has created a need for a new kind of NPD: super-targeted, retailer-exclusive and with a rapid turnaround time. We caught up with the team at Brand Architekts to discover how it is rising to the challenge
You may not recognise the company name, but you will almost certainly have seen the brands in beauty aisles up and down the high street:
Happy Naturals
Super Facialist
Dirty Works
Dr Salts
Kind Natured
Argan 5
Senspa
and many more
These brands, as diverse as they seem, all share a common heritage: they saw the light of day in a small office block in Teddington, south west London.
Here, a 24-strong team is on a mission to translate the latest beauty trends into accessible products that will appeal – and be affordable – to mainstream shoppers.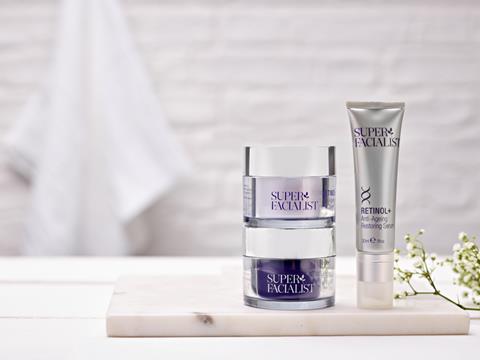 So far, so unremarkable. Most NPD teams at major suppliers would no doubt claim to do the same.
What makes Brand Architekts' model different are two factors: first, a super-fast turnaround time that allows products to go from concept to shelf in as little as six months. At the big multinationals, that same process can take as much as two years.
Second, the team has an exceptionally close relationship with retailers, which means products are developed specifically to the retailers' needs, right down to the commercial positioning.
The Brand Architekts team goes in, analyses the existing range, identifies gaps and then suggests tailor-made products and brands that could be used to fill those gaps.
"Our job is to assist the buyers," says commercial director Jo Butcher.
"We go to them with a constant feed of new ideas, either within existing brands or new brands, and we see our role as providing something that's relevant, innovative, and designed and engineered to meet current-day customer needs."
Creating credible brands
In many ways, this way of working can feel closer to an own-label partnership than a classic brand-retailer relationship - but with the end product being standalone brands that look and feel credible, have their own social media and e-commerce sites, yet are often (though not always) retailer-exclusive.
This is especially appealing to supermarkets, which are increasingly pushing into the beauty space but whose own names do not carry the cachet needed to appeal to beauty shoppers.
The reality is, a fun, disruptive brand like Dirty Works (developed for and exclusive to Sainsbury's) stands a much better chance of capturing shoppers' imagination than a bath & beauty range under the Sainsbury's name.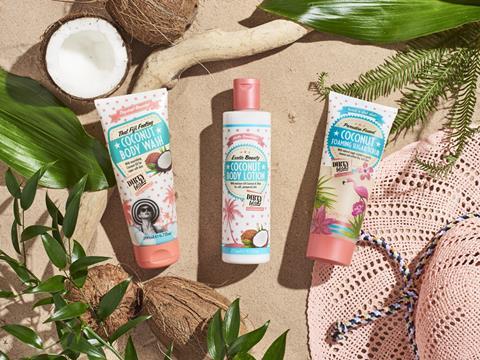 Plus, where brands are developed and launched on an exclusive basis, they offer much-needed differentiation from rivals.
"The grocers have got a live battle going on between themselves, so they need to differentiate from each other," says Butcher.
"They are also very aware of the discounter threat. Almost universally, they are looking to find ways to differentiate themselves from that discounter threat, which is why it's about bringing in differentiated, and to some extent, exclusive brand offerings."
The need for speed
Exclusivity alone, however, isn't enough.
As supermarkets look to push harder into the beauty and personal care categories, their ranges are becoming increasingly trends-driven.
The ability to respond quickly to emerging trends - whether it's charcoal, masking or growing use of food ingredients - is therefore an important competitive advantage, and one that Brand Architekts sees as one of its key selling points.
"What makes us different to our competitors is the speed with which we turn an idea into a physical product," says Butcher.
"The decision-making process here is very lean – we have just 24 people, but they are very experienced. They know how to turn ideas into physical formulations quickly and how to brief technical teams. We're very, very specific with our technical briefs - we'll say, we want it to have the skin feel like this and this is the fragrance we want to use."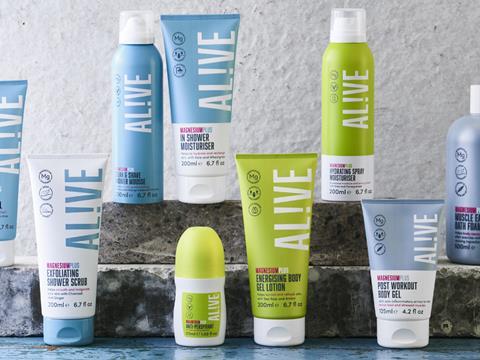 Alive, a new range of bath and body products inspired by the 'athleisure' trend and targeted at gym goers, is a case in point.
The BA team spotted the emergence of the athleisure trend in several categories back in the early summer of 2017. "So we asked: how do we take that into beauty?" says Butcher. "And we looked at what ingredients might support that."
They decided on magnesium and kale, both of which had been making waves separately as on-trend ingredients, and coupled it with the look and feel of 'athleisure' to create a range that looks and feel "very contemporary".
Butcher adds: "Once we had the initial concept, we then brief the design and there's usually a number of revisions, but as a team we very quickly identify what we think works and what doesn't. It's alwas a very interactive conversation. We'll put designs up on the wall and we'll take mock-ups into stores to see what works."
Alive ultimately launched exclusively into Sainsbury's in November 2018, though BA plans to take it into other retailers eventually.
Clear positioning
Whether it's a new brand like Alive or additions to an existing range, the ultimate goal is always to create products that drive sales for the retailer and add incremental value, Butcher stresses.
"We really focus on bringing incremental opportunities to the fixture," she says. "There are lots of brands in the categories we play in, so we have to make sure we bring something that's positioned correctly."
This is easier said than done, especially in supermarket beauty & personal care, where fierce price competition means branded shower gels are now routinely sold for as little as £1. Brands that want to charge more need to have tangible reasons for why shoppers should pay more.
One such reason for Brand Architekts' products comes courtesy of its parent company, Swallowfield, a manufacturer that counts the global beauty multinationals among its clients.
The company acquired BA for £11m in 2016, attracted by its track record in creating disruptive brands. It saw an obvious match with its own strategy to create owned brands and an opportunity to use its technical and manufacturing expertise - particularly in areas such as aerosols and hot-pour products - to take BA to the next level.
"We felt we could give support to the Brand Architekts team," says Jane Fletcher, group sales and marketing director at Swallowfield.
"There was immediately a synergy because we were supplying many of the grocers from an own-label perspective, so we understand the grocers and we distribute to them from our own internal hub. And here was this amazing branded business that was also working with the grocers."
'Masstige' appeal
With Swallowfield's technical and regulatory expertise in the background, BA was also able to cement its credentials as a player in what's known as the 'masstige' segment of the beauty sector: an area where mass-market meets prestige beauty, which is of growing importance to high street retailers and supermarkets.
"Masstige is very clearly where our strength is," says Fletcher. "We can offer premium-quality formulations but at a masstige price point. That's our sweet spot and that's why we have such good relationships with the retailers."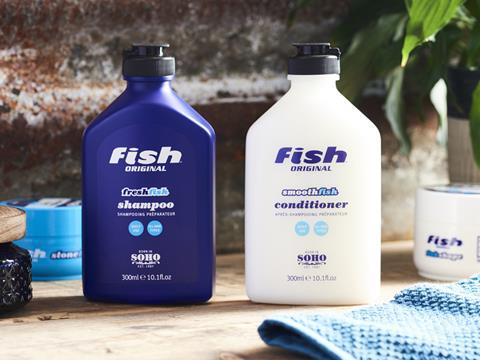 Following the acquisition, all of Swallowfield's branded business - including the Fish range of hair products - transferred to Brand Architekts, which now acts as a centre of excellence for branding.
Still, not every BA product is produced in-house through Swallowfield. Right now, the percentage stands at roughly 30%, and while that's likely to increase Fletcher is clear it won't ever reach 100%.
"We have a very clear policy of make or buy," she says. "If it's something in the group that we have the capabilities for, then we'll do it. But we're very clear on what we're good at and not good at. Otherwise we'll work with partners."
What's next
Keeping a close eye on the next big trend is part and parcel of working at Brand Architekts. Butcher reveals the team continues to see high interest in all things natural, while responding to changing consumer expectations is also a major focus.
"What we're seeing and hearing are growing consumer expectations from brands to be open, honest, transparent about what they are. If you have plastic within your brand, they want to know why. If your formulation is 97% natural, what's the other 3%?"
At the same time, however, shoppers also want their products to perform, adds Fletcher.
"There are still lots of natural products out there that are not that pleasant to use. The consumer wants to support the natural position and she's prepared to pay for that, but she still needs to use the product and get a geat result."
The most important goal, however, is to keep BA as fast and responsive as it's always been.
"One of the things we strive very hard to retain is that DNA of being fast and flexible," says Fletcher.
"We have teams that are always looking at the next big raw material, whether it be kale or retinol. We're very good at working on trends in raw materials and ingredients. We shop around the world and then we turn it into something that's accessible and commercial."
Brand Architekts: key facts & figures
Created 20 years ago by two female founders
Initially set up as a sales agent
Original owners were part of the team that developed the Sanctuary Spa brand
After founders exited, business model changed towards creating a portfolio of brands across high street retailers and grocers
Today, 24 staff based in Teddington, south west London
Key clients include Sainsbury's, Waitrose and Boots
Acquired by Swallowfield in 2016 for £11m