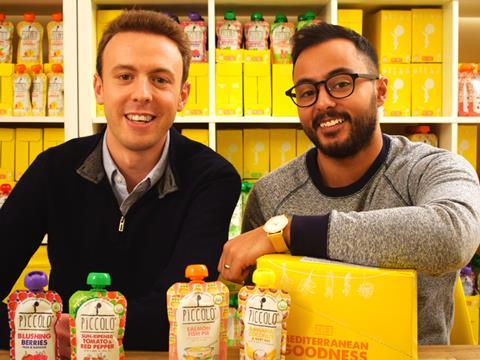 Organic babyfood startup Piccolo is expecting a value sales boost of 12% after securing its first raft of overseas listings.
The fast-growing business has forecast first-year revenue of about £600,000 from retailers in northern Europe, Africa and the Middle East, bringing overall sales to £5.6m. It completed rollout of pouches, meal pots and snacks last week to 300 Jumbo stores in the Netherlands, preceded by Baby City outlets across South Africa in September, and 60 Spinneys in Dubai from late August.
Following its UK launch in early 2016, Piccolo had "seen an overwhelming interest from customers and retailers overseas" said head of international Oliver Pinkus. "So, it is an opportune moment to be rolling out in new markets – all of which offer significant potential in the premium babyfood category."
The London brand was "working closely with on the ground in each country to ensure we're able to launch Piccolo with a bang through great shelf space and presence" he added.
Last month, Piccolo added its first snacking range for toddlers, Mighty Squeeze, aimed at introducing children to "new and complex ingredients", with variants such as Carrot, Mango & Coconut With Amaranth & Turmeric.
The launch followed the brand's introduction of Squares wafers in April and split-pot meals in February.