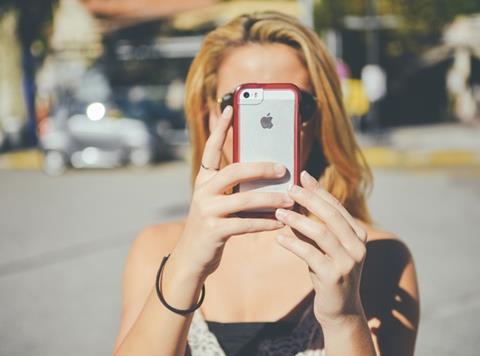 The cosmetics category has grown by £55.5m over the past year, as selfie culture continues to drive value sales.

The sector is now worth almost £900m, fuelled by the popularity of selfies on social media from the likes of Kim Kardashian and Kylie Jenner, and the growth of beauty vlogs on YouTube, according to new data from IRI [52 w/e 18 March 2017].

Contouring products have seen a large increase in popularity, with value sales of bronzers almost doubling over the past year to £43.4m, up from £23.5m [IRI 52 w/e 16 March 2016]. The trend for fuller eyebrows has also boosted sales of eyebrow products, with a £10.4m increase in value sales over the past year. Sales of lipstick also rose, with total sales now almost £115 after an increase of £12.8m.

Nail products and polish saw the greatest loss over the past 12 months, with £14.7m wiped off value sales of polish, and £4.5m off total nail value sales.

"The impact of the so-called selfie generation - where people are spending disproportionately long periods of time studying their faces and making sure they are camera ready - is not just driving sales for certain cosmetics, but also boosting demand for ancillary products, like eyebrow kits, sponges, pencils and brushes," said Chloe Humphreys-Page, retail insight director at IRI.

"Consumers are heavily influenced by social media and by their peers, and this has led them to be more experimental in their choices and prepared to try new things with cosmetics. The result is that there is a lot more new product development among brands in this space, for both female and increasingly male cosmetics, leading to a wider and often more interesting choice of items within stores and online."

IRI has predicted the thicker brow trend will continue into 2017, but that eyebrow bleach products and glitter will also see growth as consumers use other techniques to enhance the brow area.

Humphreys-Page also suggested sales of contouring products may see a decline over the next 12 months, with a trend towards subtle 'non-touring' emerging.

"The overall effect is one of a natural dewy appearance, using primers and liquid or powder highlighters and illuminators, and we expect this is where brands will be investing new product development budgets," she said.