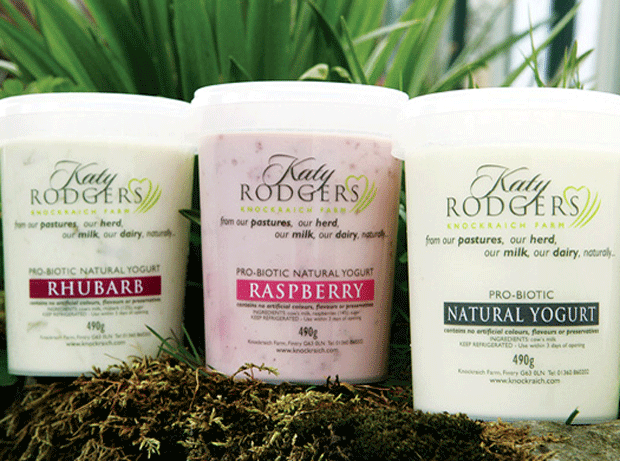 With Scotland hosting the Commonwealth Games and the Ryder Cup in 2014, the next 12 months offer Scottish producers an unparalleled opportunity to showcase their food and drink to the world.
What better way to do that than with a Scotland Food & Drink Excellence Award? The 2013 awards, supported by The Grocer, took place this Thursday (30 May) at The Assembly Rooms, Edinburgh.
Product of the Year award went to The Highland Chocolatier Iain Burnett for his Velvet Truffles and Spiced Pralines. Burnett trained under master chocolatiers in Belgium and Swiss and French schools before spending three years perfecting his signature truffle recipe.
St James Smokehouse picked up Export Business of the Year as well as the Food and Drink Entrepreneur award for smoked salmon from one of Scotland's few remaining family-owned smokehouses. Last month it was awarded a £209,487 grant by the European Fisheries Fund towards an expansion of its Annan premises.
Last year's Product of the Year winner Katy Rodgers scooped the Foodservice Award for her Artisan Dairy's Scottish Breakfast Yoghurt, Andrew Booth from Aberdeenshire farm shop The Store won the Food & Drink Tourism Award and The Orkney Brewery won in the drink category for its Dark Island Reserve - a 10% abv ale blending chocolate and roasted malt flavours that has twice won CAMRA'S Champion beer of Scotland.
The awards were organised by Scotland Food & Drink in partnership with the Royal Highland and Agricultural Society of Scotland and recognise excellence in products and businesses in 17 categories.
"Our 50 finalists illustrate the tremendous quality of products and strength of our companies," says James Withers, chief executive of Scotland Food & Drink. "It is these companies that contribute to and build our reputation as a 'land of food and drink'."