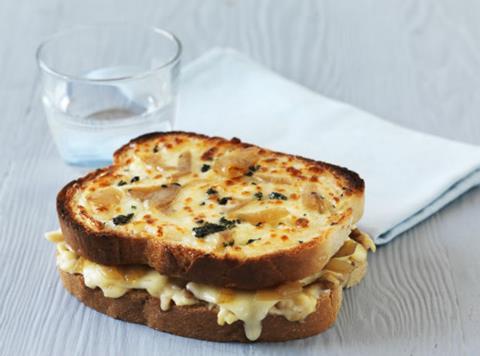 Adelie Foods has launched a toastie range with Caffè Nero following a £1.3m investment in new grilling technology.

Its grilling and freezing capability will facilitate the distribution of fresh toasties across the UK.

The machinery also adapts its temperature to different premium breads to produce the correct texture for each toastie.

"Our investment in new grilling technology marks a natural progression for Adelie as we continue to respond to the ever-changing lunchtime market," said Adelie Foods CEO Martin Johnson.

"We're proud to be the first food-to-go brand in the UK to invest in this technology, and will continue to adapt our capabilities and products to meet consumers' changing tastes to ensure they return to outlets time and again."

Johnson said Adelie was also planning to double its £45m overall turnover from the Urban Eat brand over the next two to three years through providing "quality and consistency" and investing in ingredients. He added that convenience retail would play a key role in this growth.

Adelie Foods has an annual turnover of almost £230m and now distributes almost 550,000 products on peak days, up from 410,000 last year.