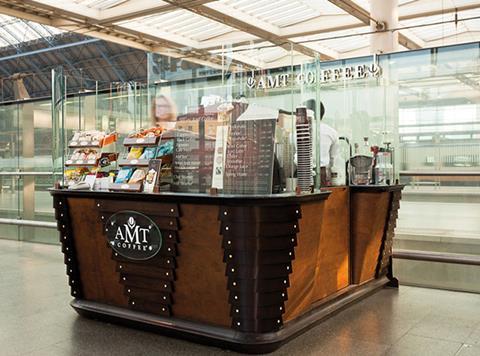 AMT Coffee has become the first national coffee chain to secure the Fair Tax Mark accreditation.

The four-year-old certification scheme recognises organisations that pay "the right amount of corporation tax at the right time and in the right place".

AMT Coffee has 53 coffee bars across the UK and Ireland in railway stations, airports and NHS hospitals.

Alistair McCallum-Toppin, AMT managing director, said consumers were becoming more discerning, especially when it came to company ethics. They wanted their brands to reflect their own ethical stances, he added.

"The strength of feeling on companies paying their fair share of tax has really gained momentum over the last few years and the Fair Tax Mark allows us to respond to this overwhelming demand for clarity with our customers," said McCallum-Toppin.

Paul Monaghan, chief executive of the Fair Tax Mark, a not-for-profit community benefit society, said: "Many consumers have boycotted the likes of Starbucks, but up until now they have not had the option of supporting a brand with locations nationwide that has independent assurance that it pays the right amount of tax in the right place, at the right time."

AMT Coffee did not make use of tax havens or abusive tax avoidance schemes, he added.

Other businesses to have secured the accreditation include the Co-op, Lush Cosmetics and Richer Sounds.