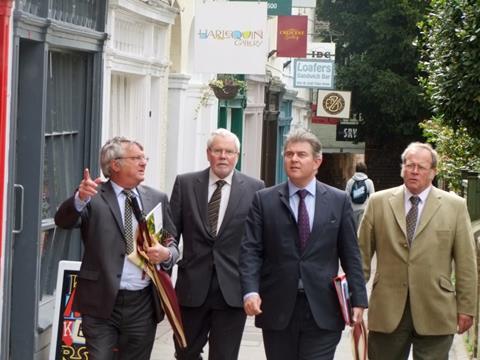 The government has been accused by of "tinkering around the edges" with "gimmicks" after it launched a new competition to find Great Britain's best high street - two days after crushing hopes of a review of the business rates system.

The competition, announced by high streets minister Brandon Lewis, is seeking to "celebrate the brilliance" of towns amid what he claimed was increasing confidence in the economic recovery.

Although no funding is available for the winners, the government said it hoped the competition would help shine a light on their achievements as it seeks to build a new high street brand.

The move came two days after ministers rejected calls for a fundamental review of the rates system as proposed by Mary Portas and the Business, Innovation and Skills Committee in its report on retail.

Labour's high street advisers savaged the plans, comparing the contest to the YouTube competition the government ran two years ago to select the Portas pilots.

"I'm astonished that ministers are talking about 'thriving high streets' and patting themselves on the back as though everything is rosy," said Labour adviser and former Iceland boss Bill Grimsey. "A little bit of economic growth cannot mask the fact that in many parts of the country our high streets are not fit for purpose. Lewis needs to ditch the gimmicks."

The plans were also greeted with incredulity by Grimsey review co-author Paul Turner-Mitchell: "They have brushed over major issues such as the need for rates reform and are tinkering around the edges yet again."

However, the DCLG and Association of Town Centre Management, which are jointly running the competition, claimed high street retailers were positive about the future.