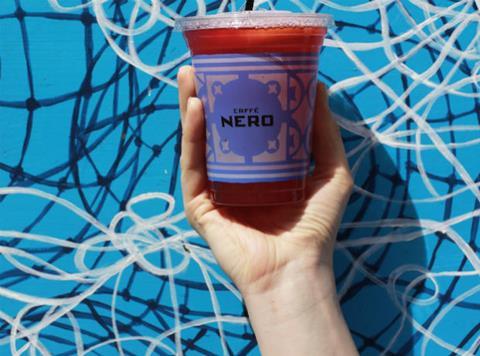 Caffè Nero is dialling up in-store theatre with a new cocktail-style iced drink range.

The new Shaken range, which launches in stores this week, will see baristas shake up and serve the flavoured drinks over ice to "elevate the in-store experience".

The 11-strong iced drink range now includes two zero-calorie iced teas and two reduced-sugar chilled lemonades alongside new indulgent Frappe Crème flavours including Raspberry & Belgian White Chocolate and Espresso & Caramel.

"Our baristas take great pride in offering personal and friendly service. This new range allows them to show their flair while shaking up these delicious and refreshing iced drinks," said Caffè Nero group executive director Helen Jones.

"We're also pleased to offer our customers more choice - from helping them to reduce their sugar to meeting appetites for delicious indulgence."

Last month, the retailer launched into grocery retail for the first time with an Ocado listing for its House Blend Classico ground coffee.