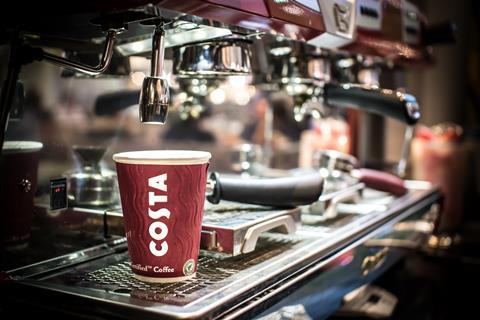 Costa Coffee is trialling a new rewards scheme across up to 20 London stores in partnership with mobile payment provider Flux.

The coffee giant is offering rewards in partnership across selected central London stores with Flux's banking partners, including Barclays, Monzo and Starling.

Customers can link their bank account and card to the service, allowing them to see itemised receipts within their banking app. Pod and Eat customers can also receive digitised loyalty stamps automatically as part of any purchase.
"The trial we're looking to do with Costa is to be able to deliver item level receipts to their customer and use that information to build profiles about their customers, which can be used to target their customers with rewards that their customers really care about," said Flux founder and CEO Matty Cusden-Ross.

"We're looking to roll this out to up to 20 stores primarily across London."

Costa Coffee UK and Ireland commercial marketing director Eric Tavoukdjian added: "We're delighted to be working with Flux, an innovative supplier giving great value and solutions to customers."