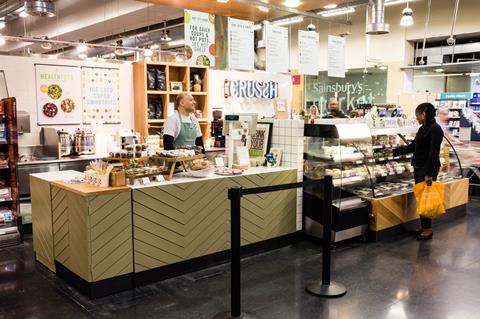 Crussh Fit Food & Juice Bars has opened its first site outside of the south east as part of its fledgling partnership with Sodexo.

The Grocer also understands another partnership site at a university outside of London will open this September.

The debut of the latest partnership unit, in Birmingham Children's Hospital, comes after the healthy food and juice chain formed its partnership last summer with the services and facilities management giant.

The partners' ambition was to open Crussh in Sodexo client sites across the UK and Ireland, including universities, hospitals, major events and corporate workplaces, beginning with City, University of London, which opened this March.

Crussh has 35 UK sites and Sodexo has 2,100 client sites. John Hassall, general manager at Sodexo for Birmingham Children's Hospital, told The Grocer at least 35 Crussh sites would open within the next five years. "This is the first full franchise Crussh in healthcare," he said.

He said he did not know how much further beyond 35 sites the partnership could go.