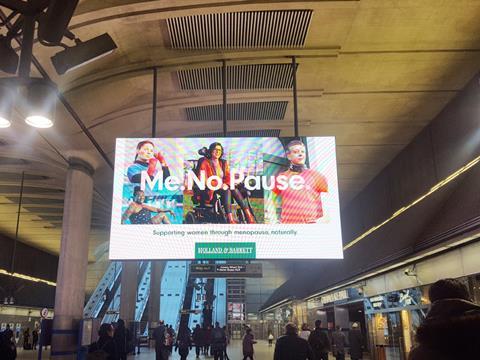 Holland & Barrett is making changes across its business in a bid to become more digitally focused.

Chairman of the health food retailer John Walden told The Grocer it was making investments to grow its digital capabilities across advertising, order fulfillment, information for customers and sales. The retailer was "approaching a time when we will have enough stores in enough locations, and will be more focused on our online and digital strategies", he added.

Walden did not name specific initiatives the retailer would introduce as part of this change, but said Holland & Barrett would "revisit all aspects of the business to see how they can be re-envisioned to make us omnichannel".

"We hadn't focused much on digital growth until L1 bought the business around a year-and-a-half ago. It's now an ongoing investment as we can grow much bigger in the area - retailers have to be predominantly digital," he said.

To support this shift, Holland & Barrett will appoint additional team members with digitally focused responsibilities, which will follow its recruitment of George Goley as its first chief technology officer in October 2018.

The retailer's online sales grew by 32% in the in the year ended September 2018.

It has already launched a digitally led advertising campaign this week as part of its omnichannel push. 'Me.No.Pause', which depicts the reality of the menopause in an effort to eradicate the taboo surrounding it through several women sharing their experiences, is being showcased across Transport for London's digital screens, Holland & Barrett's social media profiles and through an online film.
This is accompanied by in-store features, such as specifically trained staff supporting women going through the menopause with natural products and health advice.

Holland & Barrett introduced a personalised subscription service for vitamins, minerals and supplements in October 2018. Healthbox creates boxes designed specifically for customers based on nutritionists' advice and recommendations via an online questionnaire.

"Healthbox is small but going very well so far," said Walden.

He said his own previous experience would also be beneficial to the health food retailer as it embarked on this revamp. As managing director and chief executive of Argos' parent company Home Retail Group, he led Argos' transformation to take on Amazon through the introduction of its Fast Track delivery service in 2015.