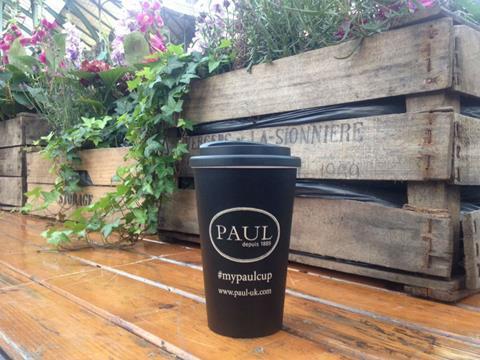 Pret A Manger and Paul are introducing discounts for customers who bring in reusable coffee cups.

High street bakery Paul has introduced Paul Cares, a policy that offers customers a 10p discount when they bring in any reusable cup.

To coincide with the initiative, Paul has launched a new branded plastic cup in all stores, available for £3.50 each.

The bakery said the new policy had been launched in response to the "prevalent and ever-relevant issue of sustainability."

"Paul Cares is our way of demonstrating our commitment to a passion we share with our customers, which goes beyond the cup - lightening the environmental footprint of all we welcome through our doors," said Paul CEO Jean-Michel Orieux.

Pret A Manger is also launching a discount trial in all of its Greater London stores where it will offer a 25p discount for customers who bring in a reusable cup.

According to a report by The Independent, Pret will run the initiative until the end of the month.

The initiatives have been launched as coffee chains come under increasing pressure from environmental groups concerned about the 2.5 billion paper coffee cups being thrown away in the UK every year.

Meanwhile a survey by Ask the Q revealed that coffee chains are falling short on reusable takeaway cups.

The online resource said that only three chains sold reusable cups and a number of outlets were not sufficiently promoting their recycling incentives.