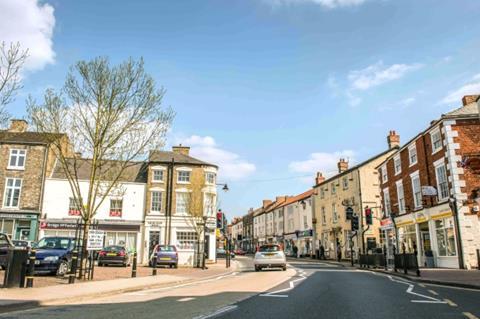 Shop closure rates in the first half of 2020 hit close to double that of the same period last year, according to new data.
Some 11,120 chain stores closed in the first half, while 5,119 shops opened, resulting in a net decline of 6,001, according to research by the Local Data Company and PwC UK. The net decline recorded in the first half of 2019 was 3,509.
It's the second report in weeks to point to soaring store closures rates in the pandemic. The Centre for Retail Research last month put the January-August total including small independent retailers at 14,000, and retail job losses at 125,000.
M&S, Selfridges and John Lewis are among retailers to have made sweeping job cuts.
"The results from H1 2020 are a stark reminder of the challenges faced by retailers in the first six months of the year, which included a national lockdown," said Lucy Stainton, Local Data Company head of retail and strategic partnerships. "There are signs that this is just the tip of the iceberg, as 22% of the multiple market is still closed temporarily.
"With each week that passes since retail and hospitality businesses were given the green light to reopen, the likelihood of these occupiers ever trading again in those units reduces.
"This, alongside the impact of local lockdowns and other restrictions such as the 10pm curfew, will continue to have a devastating impact on the sector, with more closures likely to fall in Q1 2021 following the busier golden quarter."
PwC consumer markets leader Lisa Hooker said there was some positive news in the data, in the "continued rollout of value retailers" as well as a "resurgence of interest in local high streets".
"It's likely then that whatever happens retail will come out of this smaller but stronger," she added.